If you have siblings, you might remember petty fights where one of you would yell out "well mom and dad love me more than you" to another. In the case of Honey Hollman, that very statement might be true. Honey Hollman is the daughter of Hollywood legend Jack Nicholson who is reportedly very fond of her. So, let's learn more about the love child who is getting all the love from her famous father.
Early Life and Education
Honey Hollman was born in 1981 in Copenhagen, Denmark to parents Jack Nicholson and Winnie Hollman. Her father Jack Nicholson is a Hollywood icon while her mother Winnie is a former model and Miss Scandinavia contestant. Before meeting her mother, Jack Nicholson had been in an on-again and off-again kind of relationship with actress Anjelica Huston for almost 7 years. When her parents met, her father was in fact in a relationship with Huston. So, honey was born out of an affair and hence is considered the love child of Jack.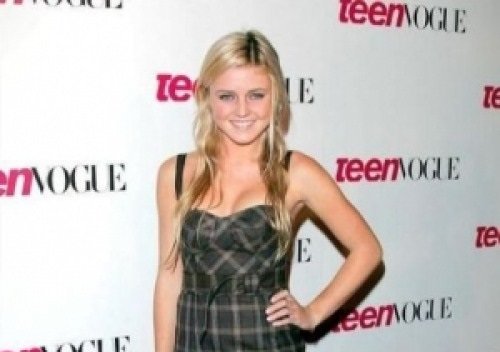 Honey spent most of her childhood in Denmark with her mother. She reportedly spent her early days helping out her mother run a pet-grooming salon. While Nicholson lived in Los Angeles, he would always take time to be around her, so she never felt like he was a stranger. 
Honey did all her schooling in Copenhagen, Denmark. 
Professional Life  Breakthrough
Being the daughter of a huge superstar has its benefits for Honey Hollman. Across Denmark, she was known as the daughter of Jack Nicholson that helped her get a good start in her career. Like her father, she initially started to work in the acting business. She made her acting debut in the 2010 TV drama 'North Empire' alongside Jakob S. Boeskov, Adam Brix and Mads Willie. Previously, she had also appeared in the 2006 news talk show 'Go' Aften Danmark'. She also reportedly tried a hand in music and appeared in a couple of music videos.
Very early in her acting career, Honey realized that acting was not something for her. According to her it would be too hard for her being judged on her background all the time. After retiring from acting early, she settled for a quiet life. Right now, she owns a pub and watches over it with her husband.
Her Personal Life
After leaving the limelight of show business, Honey led a very private life. She quietly married her boyfriend Peter Duffy and had two lovely kids with him. The family now resides in the Irish town of Trim where the couple owns and manages a pub together. Not much is known regarding her private life. 
Relationship With Her Father
Knowing the circumstances of her birth, anyone would expect Jack Nicholson to avoid Honey as he had done to his older son Caleb James. But surprisingly the father and daughter have a very warm and loving bond. As a child, Honey grew up far away from her father but there was never a moment where it felt like he was not being attentive towards her. They would constantly talk with each other on the phone and he would even take her to expensive vacations on the French Riviera. Honey would also often visit him in LA. 
It is strongly believed that Jack even helped Honey out at the start of her career though she ended up choosing a separate path for her. For Jack, Honey has been the apple of his eye. It was reported that whenever Honey was around his face would automatically light up. She was always gaining his unconditional favor.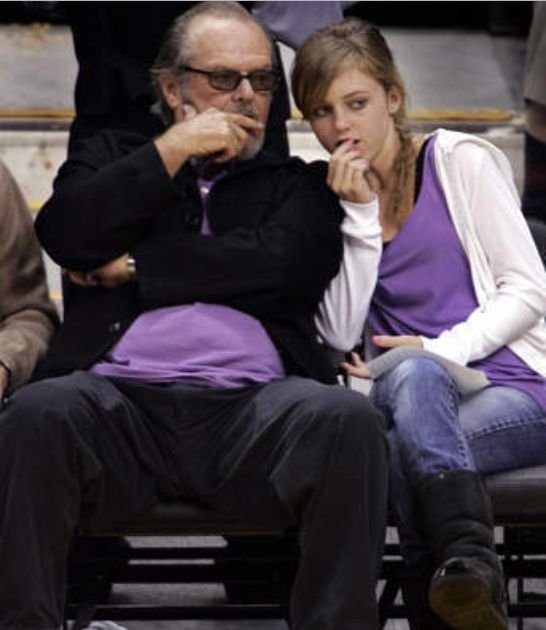 Her warm relationship with her father apparently caused some drama within the family. As Jack Nicholson is aging day by day, the tension regarding the succession of his grand estate and the property has been circulating around the family. Honey being the favorite seemed to be at a safer place. When asked her about this, she simply said that she was not interested in her father's money and that her life in Ireland is very peaceful. Although Jack Nicholson has not publicly confirmed being Honey's father, his attention for her certainly shows that he deeply cares for his daughter.
Honey's Half-siblings
The perk of being the daughter of the ladies man Jack Nicholson is that you will probably have a lot of half brothers and sisters. Once in an interview, Nicholson even revealed that he might have fathered more than 1000 kids. That might be a joke considering how much he had the reputation of sleeping around. 
Honey has two half-sisters and two half-brothers. Her older half-sister Jennifer is the only child who was born from wedlock and works as a fashion designer. Honey's older half-brother Caleb was also the product of a short-lived affair and apparently the father-son duo has never actually met each other. Her younger half-siblings are Lorraine and Ray who are working as an actor. 
Little About Her Father Jack Nicholson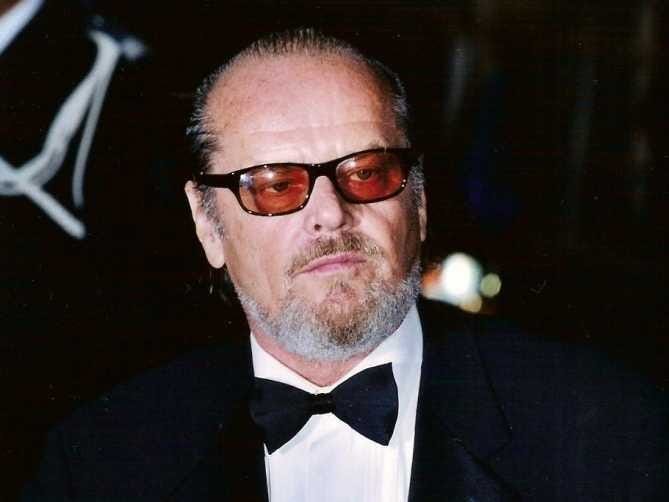 Honey Duffy nee Hollman's biological father Jack Nicholson was born on April 22, 1937, in Neptune City, New Jersey, USA,  as John Joseph Nicholson. His career has lasted for more than five decades. He is widely known for his versatile acting range in both starring and supporting roles including comedy, romance, and darkly comic portrayals of anti-heroes and villainous characters. Some of his best works are 'Easy Rider (1969)', 'Five Easy Pieces (1970)', 'One Flew over the Cuckoo's Nest (1975)', 'Terms of Endearment (1983)', 'The Shining (1980)', 'Batman (1989)', 'A Few Good Men (1992)' and many more. 
Jack Nicholson has been awarded numerous times for his accomplishments. He has been nominated for 12 Academy awards. Jack has won 2 Academy for best actor for his portrayal in 'One Flew Over The Cuckoo's Nest' and 'As Good As It Gets'. He has also won an Academy Award for Best Supporting Actor for his movie 'Terms of Endearment'. Jack has won 6 Golden Globes and received the Kennedy Center Honor. He was awarded American Film's Institute 's Lifetime Achievement Award in 1994 at the age of 57. 
Jack Nicholson is known for his many high profile relationships most notably with Angelica Huston and Rebecca Broussard. He has 5 children. His net worth is known to be around 400 million US dollars.