Listed as one of the most influential people by the Time magazine in 2017, Margot Robbie is arguably the best actress of the modern era. Whether its her quirky role in Wolf of Wall Street or psychotic persona in Suicide Squad, Robbie is definitely the name, fans of every genre would know about.
As fans, we think that we know everything about Margot's professional and personal life. But did you knew she has a handsome brother? Yes, Cameron Robbie is the guy who is getting all the news for his hot looks after the recent Academy Awards.
It's the first nomination of Margot Robbie that caught the internet's eye when she shared a photograph of her embracing with her brother – Cameron Robbie.
So what exactly do you need to know about this cheeky little guy?
Here is WikiLama with an up to date biography of Margot Robbie's brother – Cameron Robbie.
Synopsis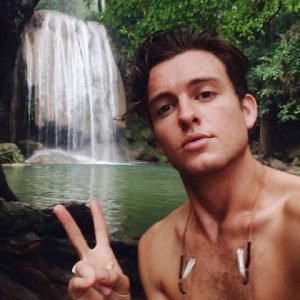 Cameron Robbie is one of the hot, dashing and young celebrities in Australia. His promising performance in Australian big screens is leading his career towards the Hollywood industry, similar to his talented sister Margot Robbie. Besides performing in movies and series, he has also landed several commercials and videos.
Cameron involves himself in the several programs along with his sister Margot to build up his talent. He appeared in Aash Aaron's I.C.U (2007) along with his mother Sarie and sister Margot.
Family and Childhood of Cameron
Cameron Robbie was born to parents Sarie Kessler, a physiotherapist and actress, and Doug Robbie, a former (sugarcane) farm owner and property businessman. He was born in 1991 in Dalby, Queensland, Australia. His siblings are Lachlan Robbie, Margot Robbie, and Anya Robbie. His eldest brother Lachlan Robbie is a stuntman by his profession. And Anya Robbie is a student, also preparing herself for an Australian Fashion Model to pursue her career towards the entertainment field. His brother-in-law, Tom Ackerley, Margot's husband, also belongs to the film industry.
His parents got a divorce while they were very young. Later, this family shifted to Gold Coast. And these children were raised by a single mother on a farm. Although Anya, Margot, and Cameron do not link up with their father Doug, Lachlan agrees to have contact with him.
Cameron's educational background is not shared with the public yet. However, during his childhood, Cameron and Margot used to perform in skits at home. His sister, Margot studied drama and graduated from Somerset College.
Career Startup and Future
Family with the acting background show the direction to Cameron's career. His acting skills gear up as he started to act in the several short movies and TV shows. Though he appeared in a minor role in the TV series, I.C.U along with his mother and sister Margot, he steers up his career in a serious mode.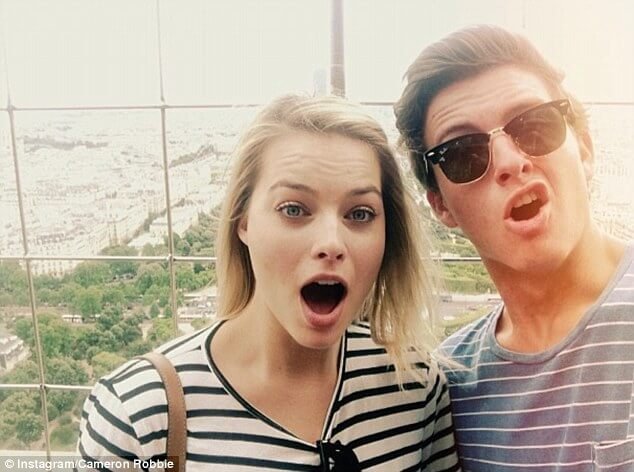 from 2015.
In 2015, he debuted from the movie, Gifted for the lead role. In the following year, 2016, he appeared in the film, People You May Know. Along with the movies, he also scheduled his hours for doing some ads and videos.
Australian ravishing star, Cameron strikes the red carpet event of his sister's movie 'The Legend of Tarzan' (2016). After which, he adds thousands of followers on his social media networks.
When it comes about Cameron's career, his older sister Margot is always ready to assist him. Currently, Cameron has joined the production team of Margot and Tom's company, Lucky Chap Entertainment. He admires his sister and her effort to guide him throughout this period. The successful career of Margot has also helped him boost up his passion and love for the acting profession.
This handsome and good looking artist seems to have a bright future in the film industry. However, he is interested in sharpening his acting skills before jumping to Hollywood. He is establishing himself in Australia, in the recent year.
Personal Life & Social Media Presence
Margot Robbie's younger brother, Cameron, likes to keep his personal life apart from his profession. He hasn't shared any of his personal information with his fans yet. However, there is a rumor from his social networks, to have a girlfriend since his high school days. His Instagram posts have a mix of different girls sharing a level of comfort with each other. So, we can't tell exactly if he is committed to anyone. Also, he is not married until now. To know the details of his personal life, we have to wait till he breaks the information on Instagram.
Cameron has accounts in all popular social media. But at the moment, he is more active on Instagram. He regularly updates photos in Instagram for his 47.2k followers to gush about. If you like Cameron Robbie, you can follow him on the social platforms like Instagram and Twitter.
Net Worth
Australian rising star, Cameron Robbie is shaping his career nowadays. He will surely earn a handsome money in his future. And he'll be able to touch the heart of millions of fans nearly. But, in these days, there no information available about his salary.