Actor Jude Law had a long list of girlfriends just like the list of his movies. But, the difference is his movies are getting hit at the box office whereas he hasn't been that lucky in relationships. After struggling through many failed relationships and a marriage, this man is now officially off the market. Jude Law has finally found his true soulmate in Phillipa Coan. But, who is she??
Who is Phillipa Coan?  
Phillipa Coan is the wife of American actor Jude Law who loves privacy over everything. As such the details regarding her early life are shrouded in the mystery. However, the bio section on Twitter reveals she is a business psychologist and a behavior change specialist who applies psychology to tackle climate change. 
Phillipa Coan holds a Ph.D. degree in environmental science. She is implementing the things she has learned from her academics. She has done a lot of researches that focuses on making employee behavior more sustainable for the environment. After gaining her degree, she is working hard to change the existing organizations' working mechanism more environmentally friendly.
She thinks successful energy management relies on three key factors-people, technology, and data. Organizations should focus on these three factors. With this notion, she founded a consultancy named 'STRIDE" The consultancy endeavors to make organizations more environmentally friendly. It helps business firms save energy, money, and carbon by encouraging their employees to change their behavior. Besides, she has also collected work experience within the oil, gas, manufacturing, healthcare, engineering and financial services. 
Further, she is a chartered member of the British Psychological Society's Division of Occupational Psychology. Also, she is a visiting Research Fellow at Leeds Univerity's Business School, London. 
Even though Phillipa has significantly made her career in her field of expertise, she is more popular as the wife of Jude Law.
Beginning of Whirlwind Romance with Law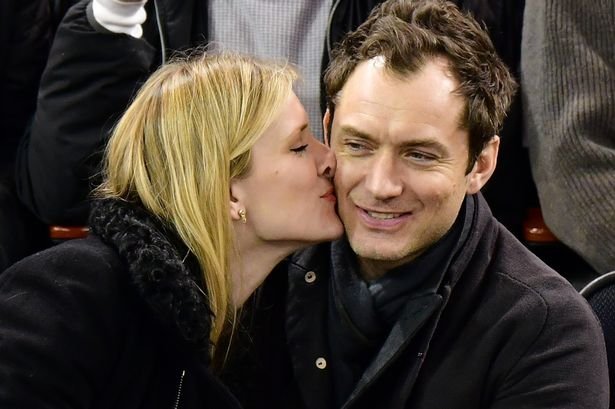 Phillipa and Jude were first spotted together at the Hay Festival held in the United Kingdom. As reported by Daily Mail, they were introduced to each other through a mutual friend and were dating since February 2015. During the initial days of their affair, she even accompanied Jude on a trip to Rome where the actor was said to be in pre-production talks to play the role of Pope in the series "The Young People".
Jude who had a chequered romantic history finally the love of his life. He was shot sure for Phillipa from the beginning he introduced Phillipa to his family within a few months of dating. A source close to Daily Mail revealed: 
"Even though it's early days, Jude has already introduced Phillipa to the family, and even Sadie. He's serious about her. He loves how intelligent Pippa is and finds it refreshing to date a girl who is not from the showbiz world. He's pretty smitten and doesn't want to mess it up."
Law is head over heels in love with Phillipa Coan. He never fails to gush about his now-wife Phillipa whenever he gets a chance. In an interview with Modern Living, he talked about their relationship. He told: 
"She's mine and no one else's. I'm very very happy. Our relationship is a very private thing, and I think part of the fact it works so well is exactly because of that."
Secret Wedding with Jude Law
Phillipa and Jude got married on April 30, 2019, in a low-key ceremony. Their wedding was held at Old Marylebone Town Hall in London in presence of immediate family members. For the wedding, Jude's son Rafferty Law served as the best man. Rafferty is Jude's son with his previous wife Sadie Frost. 
For the big day, the bride wore an untraditional ruffled cream-colored minidress paired with colored nude heels. Likewise, the groom wore a dark blue corduroy velvet suit from Boglioli. The newlywed couple was looked stunning and adorable together.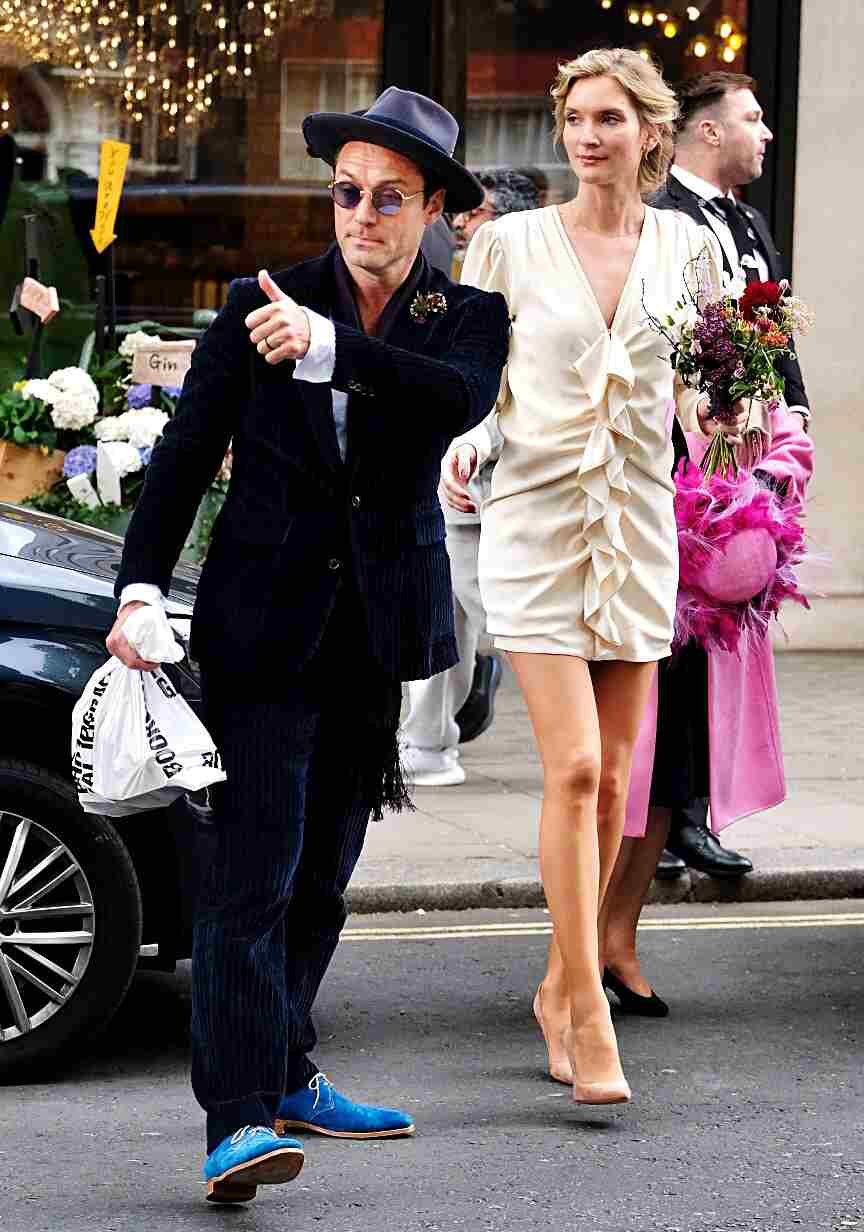 After exchanging the vows, they threw a reception party at the Alfred Dunhill private club. The party was not a  big Hollywood affair as only A-listed actors and close friends and family members were invited. 
Phillipa has now become the stepmother to Jude's five kids from his previous relationship. Apparently, Jude wants to have more babies with wife Coan and we hope to get the good news soon. 
Short Bio on Jude Law 
David Jude Heyworth Law was born on December 29, 1972, in Lewisham, England. He started his acting career in theaters. During the initial days of his career, he appeared in many unsuccessful movies like Sya Captian and the World of Tomorrow and Alfie.   
Jude got his biggest break with the 1999's movie The Talented Mr. Ripley. For his role in the movie, he won BAFTA Award for Best Actor in A Supporting Role and was nominated for Golden Globe Award and Academy Award. His strong portfolio includes movies like Sherlock Holmes, Captain Marvel, Fantastic Beasts: The Crimes of Grindelwald, Cold Mountain, Anna Karenina and many among others.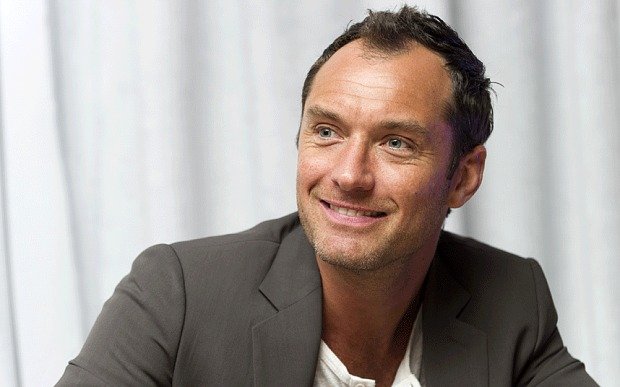 Before getting hitched to Phillipa, he was married to Sadie Frost on September 2, 1997. They have three children Rafferty, Iris, and Rudy. The former couple ended their relationship on October 29, 2003. Jude then got involved with actress Sienna Miller. The duo met on the sets of the movie Alfie. Jude and Sienna got engaged in 2004. However, later on, Jude cheated on his fiancee with his children's nanny and ended their relationship in 2006. 
After that, Law had a brief romance with model Samantha Burke. Samantha and Jude even had welcomed baby girl Sophia in September 2009. Unfortunately, the relationship couldn't work and they parted their ways. 
Law became a father for the fifth time when he welcomed a daughter in March 2015 with former girlfriend Catherine Harding. 
As of now, Jude is happily married to Phillipa and there's no any sign of their divorce.