The actor Slyvester Stallone has a rocking career and no one can deny that. When you talk about the star, it's impossible to not think about his record breaking movies like Rocky Franchise.
While everyone knows about his professional life and his failed marriages, little they do know about his children. Especially, his youngest son Seargeoh Stallone remains a little mystery to the world. So, debugging the latest and updated details on Seargeoh, the silent son of Slyvester Stallone with Sasha Czack.
FAQ on Seargeoh Stallone
Who is Seargeoh Stallone?

He is the youngest son of Sylvester Stallone with ex-wife Sasha Czack.

When was Seargeoh born?

1979

How much is Seargeoh's net worth?

$1 million

Is JR. Stallone married?

No, he is single at the moment.

Where does Seargeoh live?

He lives in California with his family.

What movies did Seargeoh play in ?

He has apperead in Rocky II portraying the role of Robert Balboa.
Seargeoh Stallone's Early Life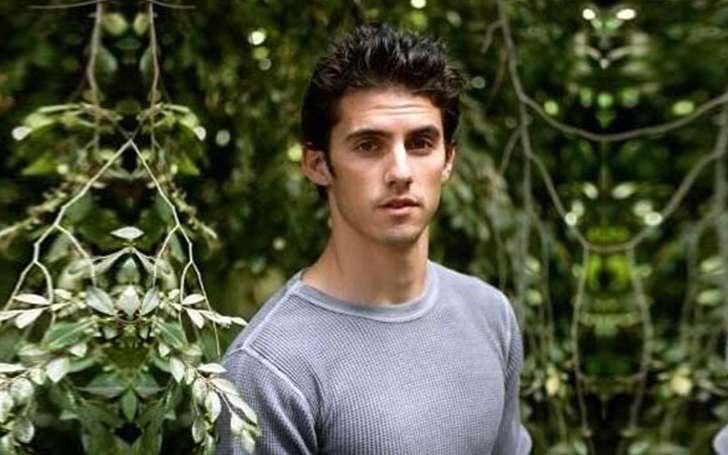 Born on 1979, Seargeoh Stallone is the son and the lovable gift to Sylvester Stallone and his ex-wife Sasha Czack.
Seargeoh was diagnosed with autism at an early age of 3. This definitely puts breaks on his acting career. Although he wasn't privileged to go to the University of North Carolina School of the Arts like his brother Sage, he did get home tuitions and special classes!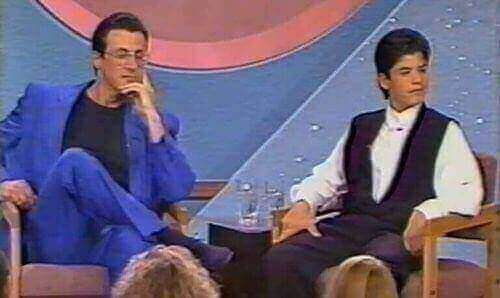 Seargeoh's Autism came to the on and off a couple as a surprise, as they didn't know what was wrong with their kid. And as soon as they realized that Seargeoh was having trouble communicating, they knew that something is wrong.
The news was broken in People's magazine where Sasha said:
We both broke down. Then, in the Rocky tradition, we decided to fight.
Dealing with Autism
The youngest son of Sylvester and Sasha was diagnosed with autism at the age of three. This must have been very difficult for the family. However, his parents tried their best to provide him a childhood like every other normal kid would live.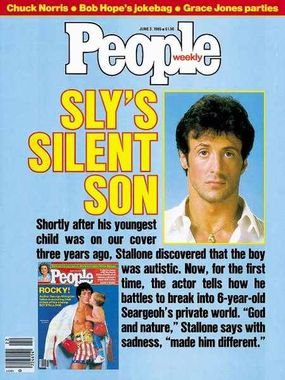 Seargeoh was used to be called the 'Silent Son of Sly' as he wouldn't utter a single word as a child. Later on, he started repeating a few words and making drawings at the age when he could hardly walk. Even at such conditions, his dad Sylvester ignored everyone's suggestion to keep Seargeoh in a medical or special institution. Instead, he was kept with his family because Sly believed the nurture and care that would be provided by family can't be compared with anything else.
He underwent therapies and fortunately his condition improved. He was different from other kids suffering from autism. He was intelligent in his own way and could perform basic actions on his own. His family started teaching him new things and eventually he learned them faster. The Stallone family has donated a huge amount to the National Society for Children and Adults with Autism.
By the age of 10, his condition got better and better. While talking about his condition, Sylvester told:
God and nature have made him different.
Seargeoh's Professional Career
The Jr Stallone also was known as the silent genius for his ability to catch things quickly in childhood. He doesn't have a professional career like his father. His only appearance came in the movie Rocky II where he played the role of Robert Balboa. When Adrian comes out of a coma, she finds herself with a baby and Rocky on her side. That baby is Seargeoh Stallone. Later on, the role was portrayed by his brother Sage in Rocky V due to his health issues.
Though his parents have supported him to their best to make his career in acting, Seorgeoh couldn't make it in the acting field. However, he must be doing the best in his own field of expertise.
Seargeoh Stallone's Family Life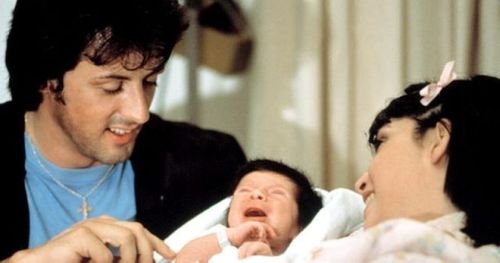 Although Seargeoh was struck by autism, his life wasn't too hard as he was raised in a wealthy family. His grandfather, Francesco Frank Sr. Stallone was a renowned hairdresser. He then went on to author a book titled Stewart Lane. His grandmother Jackie Stallone was in astrology business and a regular promoter of Women's wrestling at her time.
Seargeoh's father Sylvester is one of the most decorated American actors having served Hollywood for over four decades now. His notable contributions come from the Rocky Franchise from 1976-2015 and Rambo from 1982-2008.
His recent movies like Creed and The Expendables also did a great deal to cement his image as the action icon.
His mother Sasha Czack is notably known for her photography skills than camera works. However, she has had a brief stint in Hollywood. She was a co-writer as well as director of a short drama "VIC." He also had a small role in the TV series "Love of Life."
Seargeoh's parents Sylvester and Sasha separated in 1985. And since then Syl has married twice.
Seargeoh's Siblings

: Sage, Sistine, Sophia, and Scarlet Rose Stallone
Altogether Seargeoh has three siblings from his father's now-wife Jennifer Flavin. His three sisters are Sistine Rose Stallone (born in 1998), Sophia Rose Stallone (born in 1996) Scarlet Rose Stallone(born in 2002).
Like their parents, the Stallone daughters are on the way to make their careers in the entertainment industry. The eldest among Stallone daughters Sophie Rose is a model and an upcoming entrepreneur. As a model, She has appeared on the cover of magazines like Harpers Bazaar Australia. Likewise, She was a guest judge on the fashion reality show 'Project Runway-Client on the Go'. Apart from this, her modeling stint also includes Dolce and Gabbana ad campaign. She aspires to become a fashion entrepreneur just like Kylie Jenner.
Following the path of her mother Jennifer, Sistine has aspired to become a top fashion model. She was signed by IMG models in 2016. Her first runway was for the brand Chanel. Till date, she has appeared in magazines like Nylon magazine, W magazine, and Elle Russia.
According to the IMDB profile, the youngest daughter of Syl, Scarlet is an actress known for Access Hollywood, Entertainment Tonight, and Reach Me. She is quite popular on social media platforms like Instagram and Twitter. Moreover, she also has a youtube channel with 17.7k followers.
Syl was married to Brigitte Nielsen for a brief period with whom he doesn't share any kids.
Seargeoh also had an elder brother, Sage Stallone who unfortunately died at the age of 36. Syl received quite a backlash after his death in social media with people blaming him for Sage's demise. He even appealed to the public for not making any speculations for Sage's untimely demise. After his demise, the heartbroken father issued a statement that said:
'Because when a parent loses a child there is no greater pain. Therefore I am imploring people to respect my wonderfully talented son's memory and feel compassion for his loving mother, Sasha, because this agonizing loss will be felt for the rest of our lives. Sage was our first child and the center of our universe and I am humbly begging for all to have my son's memory and soul left in peace.
Unlike Seargeoh and his sisters, Sage had some decent Hollywood profile. He started his acting career alongside his father in Rocky V. He was also featured in the movie Vic. He made a guest appearance in his grandmother's wrestling promotion, Gorgeous Ladies of Wrestling.
Well, let's be honest, the life of an autistic person can never be satisfied even if you have a rich father like Syl Stallone. But it does keep the pain of keeping food on the tables. At the moment, Syl is looking after his son and we hope Seargeoh receives all the love and care he deserves.