Who doesn't know Sylvester Stallone? The guy literally broke the box office with his Rocky franchise. But the fame didn't came so easy for him. From selling his dog for $25 dollar to being a commercial hit machine, the guy is an inspiration for many. The struggle and pain he went in the movie is synonymous to what he had gone through in his personal life.
He had the grief of two failed marriages, the dilemma of an autistic kid, and the loss of his son Sage to mourn. His personal life seemed to be in a mess. In an interview with his expendable co-stars, he revealed how Sage's death broke him down to the core but it was his friends and family that helped him in those times. His family is of great essence for him. Recently, he posted on Instagram congratulating his youngest daughter Scarlett for her high school graduation. And his three daughters too are very much active on media.
But it's Seargeoh who has always been away from the limelight. The second son of Sylvester has always been a mystery for many of his fans. But not anymore. Here, we go through the life story of Syl's son Seargeoh Stallone.
FAQs on Seargeoh Stallone
Seargeoh Stallone was Diagnosed with Autism when he was at a Tender age of three
Born in 1979, Seargeoh Stallone is the second and only of Sylvester Stallone and his ex-wife Sasha Czack. At just three years of age, he was diagnosed with autism. Although he couldn't lead a normal life, Sylvester and Sasha did all they could do to help their kid. It wasn't possible for him to go to school as a normal kid would, but he did get home tuitions and special classes!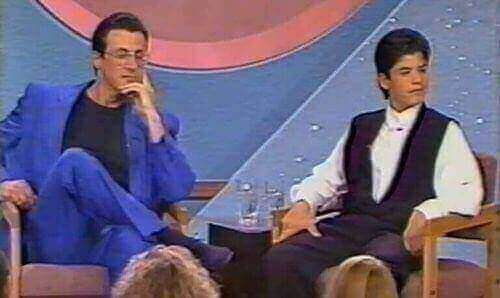 Seargeoh's Autism came to the on and off a couple as a surprise, as they didn't know what was wrong with their kid. And as soon as they realized that Seargeoh was having trouble communicating, they knew that something is wrong.
The news was broken in People's magazine where Sasha said:
We both broke down. Then, in the Rocky tradition, we decided to fight.
Sylvester and Sasha Struggled with Seargeoh's Autism
Dealing with an autistic kid must have been very difficult for the family. However, his parents tried their best to provide him a childhood like every other normal kid would live.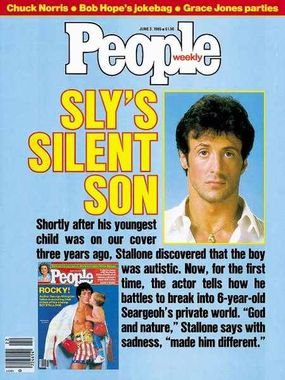 The Mainstream media went too hard on calling out Seargeoh's disability. People Magazine even labeled him as the 'Silent Son of Sly' as he wouldn't utter a single word as a child. Later on, he started repeating a few words and making drawings at the age when he could hardly walk. Even at such conditions, his dad Sylvester ignored everyone's suggestion to keep Seargeoh in a medical or special institution. Instead, he was kept with his family because Sly believed the nurture and care that would be provided by family can't be compared with anything else.
He underwent therapies and fortunately, his condition improved. He was different from other kids suffering from autism. Seargeoh was intelligent in his own way and could perform basic actions on his own. His family started teaching him new things and eventually he learned them faster. The Stallone family has donated a huge amount to the National Society for Children and Adults with Autism.
By the age of 10, his condition got better and better. While talking about his condition, Sylvester told:
God and nature have made him different.
Seargeoh has Made Cameo Roles in the Movies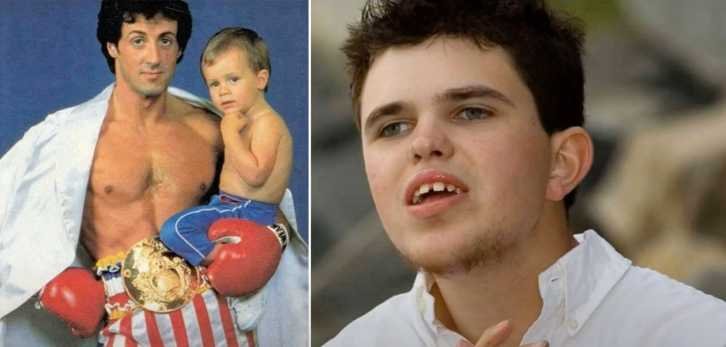 The Jr Stallone also was known as the silent genius for his ability to catch things quickly in childhood. He doesn't have a professional career like his father. His only appearance came in the movie Rocky II where he played the role of Robert Balboa. When Adrian comes out of a coma, she finds herself with a baby and Rocky on her side. That baby is Seargeoh Stallone. Later on, the role was portrayed by his brother Sage in Rocky V due to his health issues.
Though his parents have supported him to their best to make his career in acting, Seorgeoh couldn't make it in the acting field. However, he must be doing the best in his own field of expertise.
Junior Stallone was Born with a Silver Spoon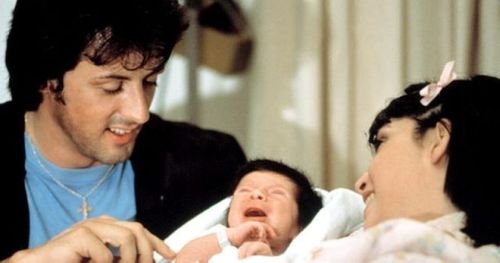 We can all agree that Autism is harsh! It can literally make your life miserable if you don't get the care, love, and support of your family. But it wasn't the case for Seargeoh. He was absolutely adored by his parents. And, being the youngest son he got more attention than his brother Sage.
His grandfather, Francesco Frank Sr. Stallone was a renowned hairdresser. He also went on to author a book titled Stewart Lane. His grandmother Jackie Stallone was in astrology business and a regular promoter of Women's wrestling at her time.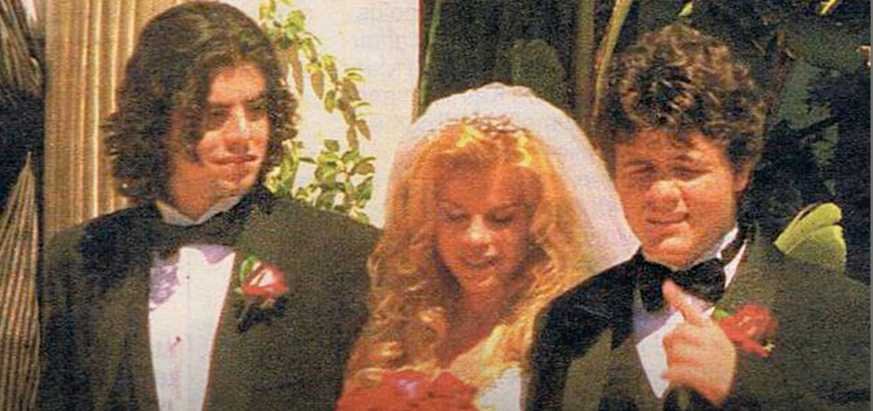 Stallone's father is one of the most decorated actors having served Hollywood for over four decades now. His mother Sasha Czack is notably known for her photography skills than camera works. However, she has had a brief stint in Hollywood. She was a co-writer as well as director of a short drama "VIC." He also had a small role in the TV series "Love of Life." Having backed by a wealthy family, we presume he might have had a slightly better life than an average guy would.
Seargeoh's parents Sylvester and Sasha separated in 1985. But the love for Seargeoh was always there!
Seargeoh is the Less Famous one among his Siblings
Seargeoh has three siblings from his father's now-wife Jennifer Flavin. His three sisters are Sistine Rose Stallone (born in 1998), Sophia Rose Stallone (born in 1996) Scarlet Rose Stallone(born in 2002).
Like their parents, the Stallone daughters are on the way to make their careers in the entertainment industry. The eldest among Stallone daughters Sophie Rose is a model and an upcoming entrepreneur. As a model, She has appeared on the cover of magazines like Harpers Bazaar Australia. Likewise, She was a guest judge on the fashion reality show 'Project Runway-Client on the Go'. Apart from this, her modeling stint also includes Dolce and Gabbana ad campaign. She aspires to become a fashion entrepreneur just like Kylie Jenner.
Following the path of her mother Jennifer, Sistine has aspired to become a top fashion model. She was signed by IMG models in 2016. Her first runway was for the brand Chanel. Till date, she has appeared in magazines like Nylon magazine, W magazine, and Elle Russia.
According to the IMDB profile, the youngest daughter of Syl, Scarlet is an actress known for Access Hollywood, Entertainment Tonight, and Reach Me. She is quite popular on social media platforms like Instagram and Twitter. Moreover, she also has a youtube channel with 17.7k followers.
Syl was married to Brigitte Nielsen for a brief period with whom he doesn't share any kids.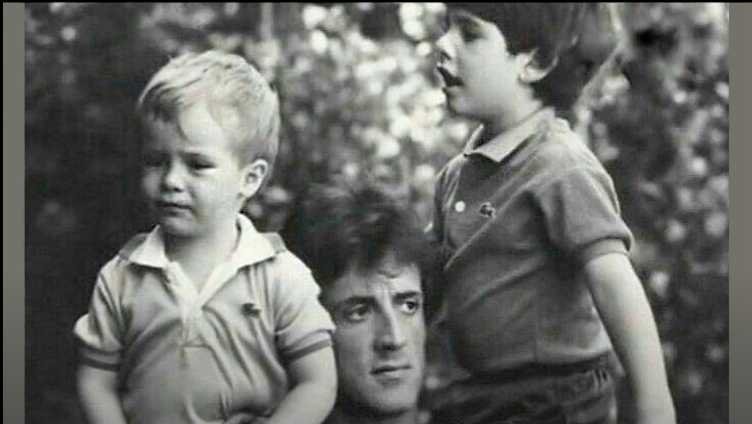 Seargeoh also had an elder brother, Sage Stallone who unfortunately died at the age of 36. Syl received quite a backlash after his death in social media with people blaming him for Sage's demise. He even appealed to the public for not making any speculations for Sage's untimely demise. After his demise, the heartbroken father issued a statement that said:
'Because when a parent loses a child there is no greater pain. Therefore I am imploring people to respect my wonderfully talented son's memory and feel compassion for his loving mother, Sasha, because this agonizing loss will be felt for the rest of our lives. Sage was our first child and the center of our universe and I am humbly begging for all to have my son's memory and soul left in peace.
Unlike Seargeoh and his sisters, Sage had some decent Hollywood profile. He started his acting career alongside his father in Rocky V. He was also featured in the movie Vic. Sage made a guest appearance in his grandmother's wrestling promotion, Gorgeous Ladies of Wrestling.
Confusing Seargeoh Stallone with Milo Ventimiglia
There has been wild speculation regarding the resemblance Milo Ventimiglia has with Sylvester Stallone. The dark hair look and the same crooked mouth do sound familiar. Apart from the disfigured appearance, Milo also played Rocky's son in the movie "Rocky Balboa," which only ignited the speculations. The two further went on to play together in "This is us" and "Creed II."
But No! they aren't related at all. Even their last names are different. If that doesn't speak volume, I don't know what does.
His stepmother Jennifer and father have Filed for Divorce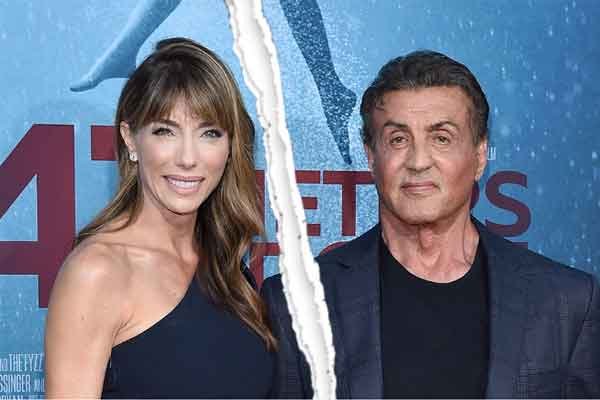 On August 25, 2022 news broke out that Seargeoh's stepmother Jennifer Flavin has filed for divorce from Sylvester Stallone after 25 years of marriage. There were ongoing speculations that the marriage ended due to the couple's disagreement regarding their new dog, however Stallone himself has left the rumours to rest. He said, "We did not end the relationship on such a trivial agreement." "We just went in different directions. I have the highest respect for Jennifer. I will always love her. She is an amazing woman. She's the nicest human being I've ever met," he explained.
Flavin talked with People and said "I'm sad to announce that after 25 years of marriage I have filed for divorce from my husband Sylvester Stallone. While we will no longer be married , I will always cherish the more than 30 year relationship that we shared,, and I know we are both committed to our beautiful daughters." Likewise she asked for privacy for their family as they try to move forward.
While his parents are heading for a divorce, the concerns over Seargeoh having to go through the loss of a mother figure for the third time is quite alarming. We do hope that the family does have an amiable relationship throughout this unfortunate situation.