Synopsis
Seargeoh Stallone s the young toddler who appeared as Rocky Balboa Jr in the movie "Rocky II." But most importantly, he is the son of Hollywood Star Sylvester Stallone. Emphatically, he was born in the same year the film was released. So, it made it easier to have him play the role of the Rocky Jr.
Seargeoh could have carried the acting legacy of his father, but unfortunately, due to autism, his career choice came to a halt.
At present, he lives with his father in La Quinta, CA where his father owns a 5,173 square foot mansion.
Seargeoh Stallone: Early Life and Education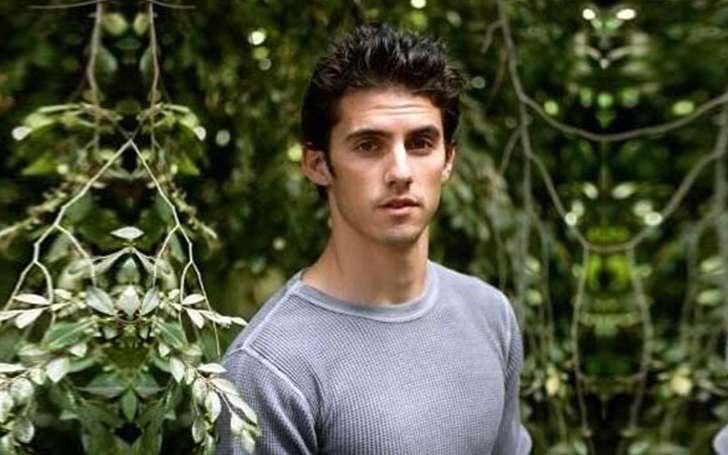 While we were gushing over his boxers knocking big guys down in the movie, Sylvester was happily married to his wife Sasha Czack.
Born on 1979, Seargeoh Stallone is the son and the lovable gift to Sylvester Stallone and his ex-wife Sasha Czack.
Seargeoh was diagnosed with autism at an early age of 3. This definitely put breaks on his acting career. Although he wasn't privileged to go to University of North Carolina School of the Arts like his brother Sage, he did get home tuitions and special classes!
Seargeoh's Autism came to the on and off a couple as a surprise, as they didn't know what was wrong with their kid. And as soon as they realized that Seargeoh was having trouble communicating, they knew that something is wrong.
The news was broken in People's magazine where Sasha said,"We both broke down." Then, in the Rocky tradition, we decided to fight.
Seargeoh's Professional Career
The Jr Stallone also was known as the silent genius for his ability to catch things quickly in childhood, doesn't have a professional career like his father. His only appearance came in the movie Rocky II. When Adrian comes out of a coma, she finds herself with a baby and Rocky in her side. That baby is Seargeoh Stallone.
Seargeoh Stallone's Family Life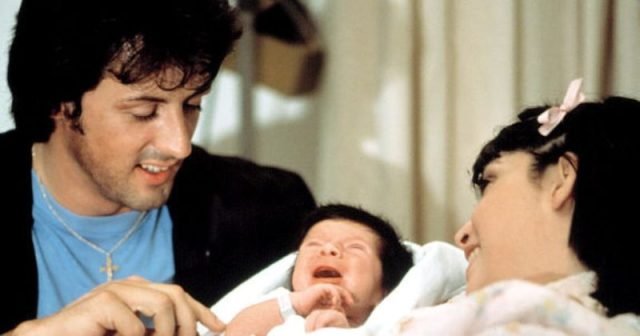 Although Seargeoh was struck by autism, his life wasn't too hard as he was raised in a wealthy family. His grandfather, Francesco Frank Sr. Stallone was a renowned hairdresser. He then went on to author a book titled Stewart Lane. His grandmother was in astrology business and a regular promoter of Women's wrestling at her time.
Seargeoh's father Sylvester is one of the most decorated American actor having served Hollywood for over four decades now. His notable contributions come from the Rocky Franchise from 1976-2015 and Rambo from 1982-2008.
His recent movies like Creed and The Expendables also did a great deal to cement his image as the action icon.
His mother Sasha Czack is notably known for her photography skills than camera works. However, she has had a brief stint in Hollywood. She was a co-writer as well as director of a short drama "VIC." He also had a small role in TV series "Love of Life."
Seargeoh's parents Sylvester and Sasha separated in 1985. And since then Syl has married twice.
Brief Rundown of Seargeoh's Siblings
Altogether Seargeoh has three siblings from his father's now-wife Jennifer Flavin. His three sisters are Sistine Rose Stallone (born in 1998), Sophia Rose Stallone (born in 1996) Scarlet Rose Stallone(born in 2002).
Syl was married to Brigitte Nielsen for a brief period with whom he doesn't share any kids.
Seargeoh also had an elder brother, Sage Stallone who unfortunately died at the age of 36. Syl received quite a backlash after his death in social media with people blaming him for Sage's demise.
Unlike Seargeoh and his sisters, Sage had some decent Hollywood profile. He started his acting career alongside his father in Rocky V. He was also featured in the movie Vic. He made a guest appearance in his grandmother's wrestling promotion, Gorgeous Ladies of Wrestling.
Well, let's be honest, the life of an autistic person can never be satisfied even if you have a rich father like Syl Stallone. But it does keep the pain of keeping food on the tables. At the moment, Syl is looking after his son and we hope Seargeoh receives all the love and care he deserves.
[sp_easyaccordion id="1738″]