Hollywood Icon Jack Nicholson is mostly known for his wide range of performance in many acclaimed movies. But along his stellar performances, his personal life has also been in the center of media attention. Jack Nicholson is also known to be a ladies man. With so many romantic relationships going on his life, he was bound to father some of the kids he had with his love interest. Up until now, he is revealed to have fathered five children with multiple women. Ray Nicholson is the youngest of the bunch. So, what do we know about Ray who is known to be the spitting image of his father? Let us find out.
Early Life and Education
Ray Nicholson was born on February 20, 1992, in Los Angeles, California, the USA as Raymond Broussard Nicholson. Actor Jack Nicholson and actress Rebecca Broussard had Ray when they were together from 1989 to 1994. The couple had a daughter before Ray. Ray's older sister Lorraine Nicholson was born on April 16, 1990. 
The life of the siblings might have been far from being normal. They were surrounded by media who loved stories related to Jack Nicholson. Ray was only 2 years old when his parents separated. Despite that, Jack had been a very active father who loved his children and shared a warm bond with them.
There's not much information regarding his educational background. But we can be sure that he is well educated just like his sister Lorraine. 
Career Breakthrough
Ray Nicholson is definitely following the footsteps of his parents and older sister. According to IMDB, Ray has 13 credits for working as an actor and he is just 27 years old. He first started working as a child actor in the 2006 comedy sports movie 'The Benchwarmers'. As an adult, he has appeared in numerous short films like Ten Cups (2013), Lexi and Micky (2017), Mermaids (2017), The Big Break (2018), Samice (2019) and many others. He has also appeared in multiple TV series like R.I.P (2015) and Mayans M.C (2018). Some of his film credits include The Outsider and Now is Everything.   
Apart from taking acting jobs, Ray has done other works in the film industry. He has worked as an assistant director for two movies, 'A Reunion' and 'Boots'. He has expressed his strong desire to someday be a successful director. Along with these, Ray has also gained experience as a producer for a short film Connective Tissue which will be releasing in 2020.
Personal Life
Ray Nicholson has not only inherited Jack Nicholson talent but also his looks. He has the exact Cheshire grin with strong and wide features resembling his father, Jack. Ray also became famous on the internet for his strong resemblance to young Leonardo DiCaprio. He is basically Leo's Doppelganger. 
Apart from her older sister, Ray also has 3 half-siblings from his father's side; two half-sisters Jennifer Nicholson and Honey Hollman and one half-brother Caleb James Goddard. 
There is no mention regarding if he is in a relationship or not. His net worth is also not made official. Although through his acting, directing and producing credits, he might be earning anywhere near 500k to 1 million US dollars.
Relationship With His Father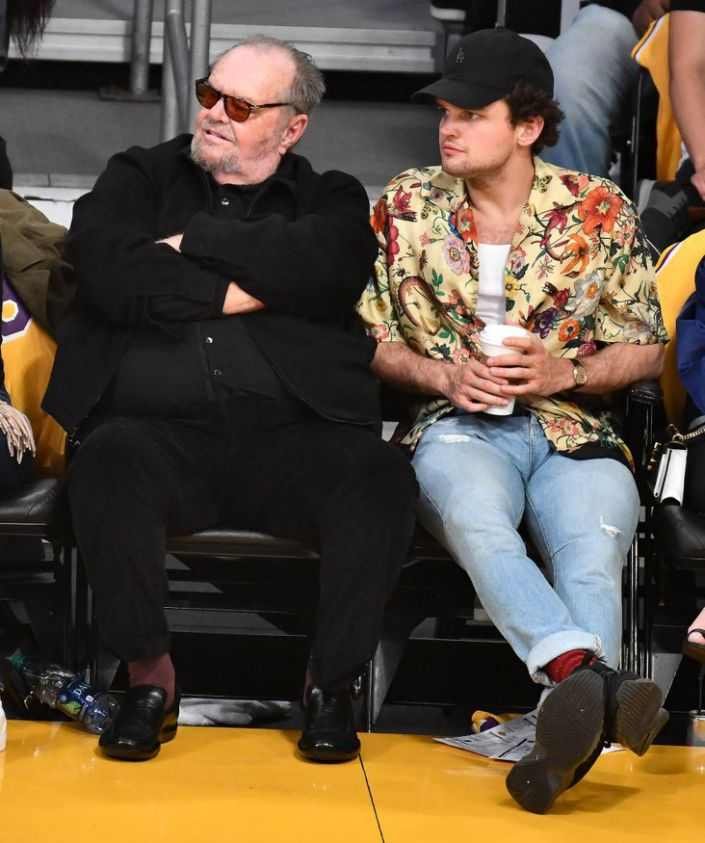 While Jack Nicholson had regrets regarding his absence in his eldest daughter Jennifer's life, he was mostly very present for his two kids from actress Rebecca Broussard. Jack had Ray when he was 54 years old and he was already at the peak of his career. He was able to focus on being a father to his kids. Ray is oftentimes seen accompanying his father to Laker's game. Jack Nicholson has a tradition of supporting his favorite team by attending the game. If he is bringing his son to the games with him, that probably means his relationship with him is very good.
His Star-studded Family
Jack Nicholson
Renowned actor Jack Nicholson was born on April 22, 1937, in Neptune City, New Jersey, USA,  as John Joseph Nicholson. His career has lasted for more than five decades. He is widely known for his versatile acting range in both starring and supporting roles including comedy, romance, and darkly comic portrayals of anti-heroes and villainous characters. Some of his best works are 'Easy Rider (1969)', 'Five Easy Pieces (1970)', 'One Flew over the Cuckoo's Nest (1975)', 'Terms of Endearment (1983)', 'The Shining (1980)', 'Batman (1989)', 'A Few Good Men (1992)' and many more. 
Jack Nicholson has been awarded numerous times for his accomplishments. He has been nominated for 12 Academy awards. He has won 2 Academy for best actor for his portrayal in 'One Flew Over The Cuckoo's Nest' and 'As Good As It Gets'. Jack has also won an Academy Award for Best Supporting Actor for his movie 'Terms of Endearment'. He has won 6 Golden Globes and received the Kennedy Center Honor. He was awarded American Film's Institute 's Lifetime Achievement Award in 1994 at the age of 57. 
Jack Nicholson is known for his many high profile relationships most notably with Angelica Huston and Rebecca Broussard. He has 5 children. His net worth is known to be around 400 million US dollars.
Rebecca Broussard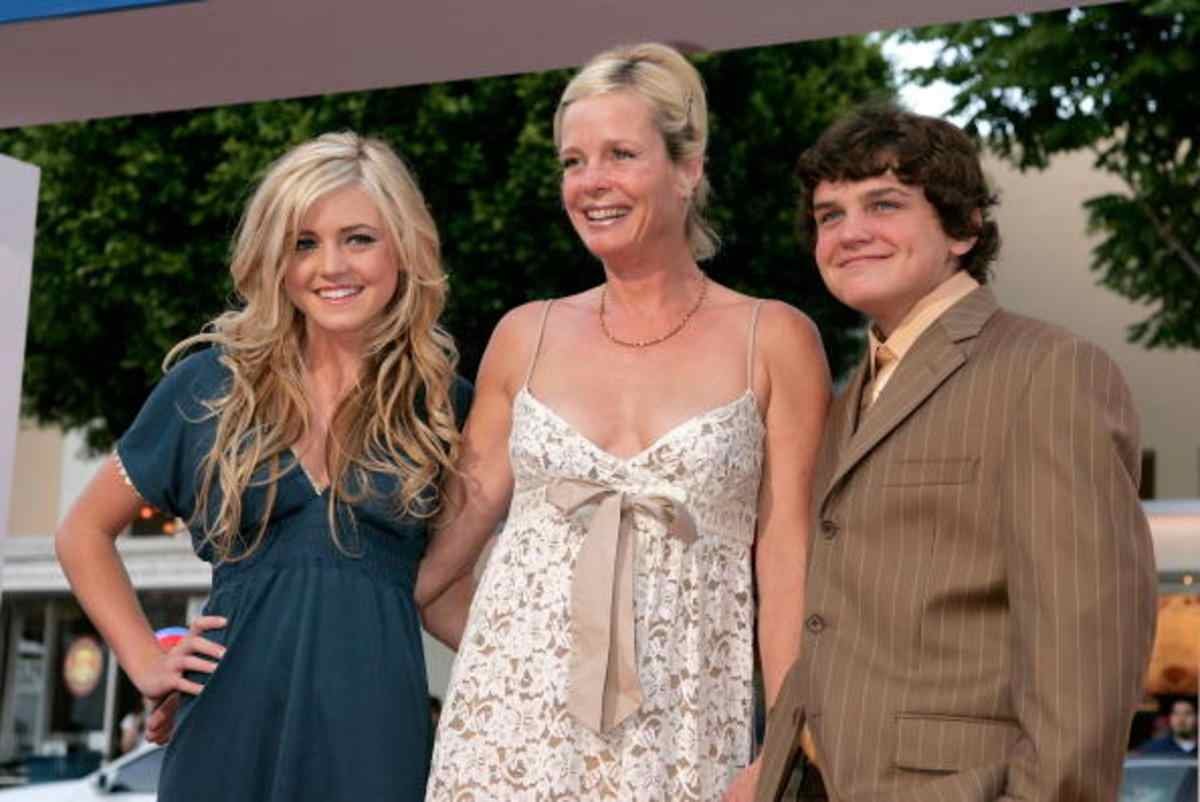 Ray Nicholson's Mother Rebecca Broussard was born on January 3, 1963, in Louiseville, Kentucky, USA. She made her acting debut in 'Die Hard' starring Bruce Willis. She then went on to appear in many movies from 1988 to 1998. Some of these movies are The Two Jakes (1990), Point of Betrayal (1995), Mars Attack (1996) and many more. Before meeting Jack Nicholson, Broussard was married to an American record producer Richar Perry for a year from 1987 to 1988. During her five year relationship with Jack, she gave birth to two kids; daughter Lorraine and son Raymond. After splitting with him, she married actor Alex Kelly in 2001. 
Lorraine Nicholson
Ray's older sister Lorraine is also following the footstep of her parents in terms of choosing a career path. She first appeared as an extra at the age of 13 in one of her father's movies Something's Gotta Give. After some minor roles as a child actor, she got her big break in the movie Soul Surfer. She also starred in other movies like Anonymous (2016). Lorraine then started to expand her work horizon by indulging in directing and writing. She wrote and directed multiple short films like 'The Instant Message', 'This Magic Moment' and 'Life Boat'.