One of the most famous families in Hollywood is probably the Kardashian and Jenner clan who are notoriously known for their reality TV show and constant media presence. There is hardly anyone who has not heard about the famous family members.
The family members are almost always roped into some kind of rumour or controversy making it almost impossible to escape any news regarding them. This time, the head of the Jenner clan, Caitlyn Jenner has found herself surrounded with the speculation of finding new love with 23 year old Sophia Hutchins. So, who is Sophia Hutchins and how much of the rumour is true?
Who Exactly is Sophia Hutchins?
Sophia Hutchins is a 23 years old beauty entrepreneur whose company has already been profiled in Forbes. Sophia grew up in Seattle, USA and later moved to Los Angeles to pursue higher studies.
She also attended an elite college prep school inorder to help her get into good colleges. As a result, she enrolled into Pepperdine University in Malibu, California. She graduated from college in 2018 with a degree in finance and economy.
Sophia originally wanted to pursue a career in banking but later branched out to do her own entrepreneurial activities. She is now the CEO of her own company and a key member of Caitlyn Jenner Foundation.
While her lack of popularity is very apparent, she is slowly gaining momentum in her career which is more or less affected due to her involvement with the Kardashian-Jenner family.
Sophia came out as a transgender woman.
Sophia Hutchins was biologically born as a boy named Scott Hutchins. In her early years before transitioning, she used to identify herself as a gay man. She felt that it was much easier to be socially accepted if she would describe herself that way. But there is only so much you can lie to yourself and your own happiness.
She then slowly started to think about how she could be more true to herself and that was when she met Caitlyn Jenner. While she was already thinking about the process, meeting Caitlyn and becoming her friend helped her alot to become headstrong on her decision. Caitlyn on the other hand supported and encouraged Sophia to go through the process.
Since Caitlyn herself went through the same process, Sophia was able to see herself in Caitlyn's inspiring stories. Sophia was in college when she finally decided to transition.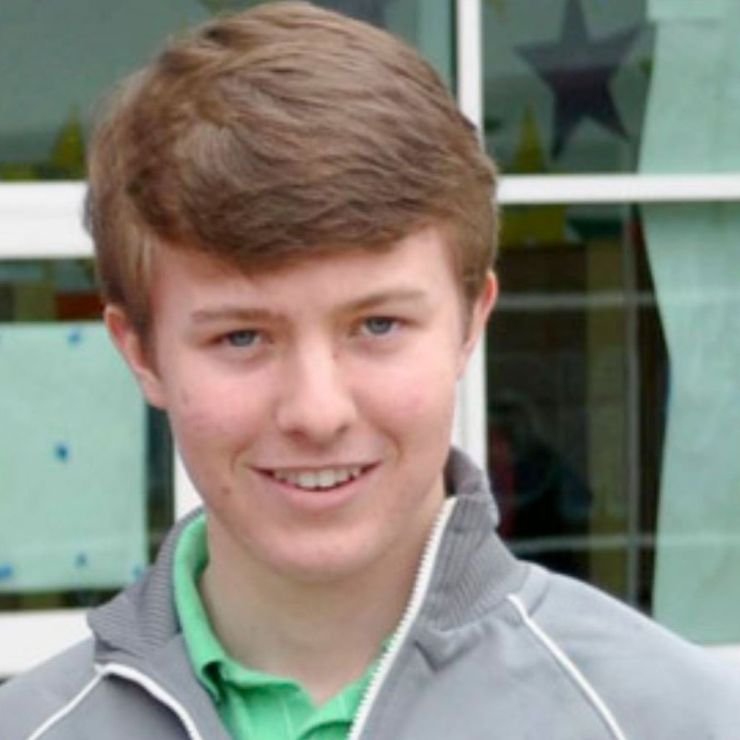 She went back to college to finish her education after transitioning
Sophia had started her transitioning procedure in her college years which made it hard for her to attend her classes. She ended up skipping a semester for the completion of her procedure.
After successfully transitioning, she went back to college and graduated from there in 2018. Knowing how much courage it takes to go back to school after transition, It is amazing to see how much confidence she gained from being herself and living out her dreams. According to Sophia, her remaining college life was one of most memorable periods in her life. 
Her Fight with Gender Dysphoria
Like most of the people who have transitioned, Sophia always knew there was something wrong with her body since the age of five. She always felt like she was supposed to be a woman who was trapped inside a male's body.
She has been very open regarding her early struggles and impact on her mental health. She even enlisted help from her parents regarding the issue but was met with disappointment when they chose to simply ignore her cries for help. Maybe if society was as aware as now about trans rights, then her story could have been totally different.
How did Sophia meet Caitlyn Jenner?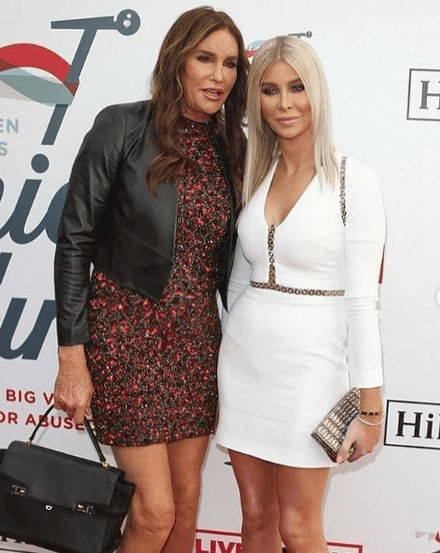 Caitlyn Jenner who was previously known to the world as a former olympian Bruce Jenner, has become an inspiration to many following her coming out story in April 2015. When Sophia was transitioning, she met Caitlyn through a mutual friend who was a hairdresser.
The friend suggested that Caitlyn was the one person she should meet while she was undergoing the procedure herself. For Sophia to meet Caitlyn was something that sounds like fate to most people. After meeting her, both of them quickly hit it off and found a common ground of deep friendship.
Is She Really Dating Caitlyn Jenner?
Sophia Hutchins is very close with Caitlyn Jenner. Following Caitlyn's fall out with the famous momager and her ex-wife Kris Jenner after the release of her tell-all biography, Caitlyn hired Sophia to work as her manager. Being her manager, she is mostly always present with Caitlyn and accompanies her to different events and gathering.
In one of her interviews with Hidden Truth Show, Sophie said,"We're partners in everything we do, we're inseparable, we're business partners, we live together, we share a dog, we share family, we share a life together". Due to such a statement, there's no surprise that a lot of news outlets labeled Sophia as Caitlyn Jenner's new love interest. But how much of it is really true though?
According to both of them, the rumours surrounding their romance is not to be believed. Apparently, Sophia Hutchins is dating someone but it certainly is not Caitlyn Jenner. She has been in a relationship with a 30 years old Harvard graduate who works in Wall Street.
Although the two women are very close to each other, both of them have denied any allegations in their own ways. Regarding the rumour, Sophia believed that it was best not to talk about their private lives unless she finds it absolutely necessary. 
Caitlyn Jenner only has good words to say about Sophie
Despite having an age difference of more than 40 years, Sophie has found a good supportive friend in Caitlyn Jenner and vice versa. The way both of them are so protective and supportive of each other is quite endearing.
While talking about Sophie to the New York Times, Caitlyn said,"Over the last few years, Sophia has been my best friend, family and confidant. She is one of the top minds in her field. Her value in my life is undeniable. The sky's the limit with her entrepreneurial spirit."
It is safe to say that both of them hold a meaningful importance in each other's lives.
With the society slowly accepting and creating awareness regarding trans rights, the world has started to look like a much better place. Brave women like Sophia and Caitlyn have already helped and inspired many people who are struggling with their identity. Lets hope she will continue to do even greater work in the future.