Whether you have known him as a rapper or as a producer writing and producing songs for big names like Mary J. Blige and The Notorious B.I.G, or seen him trying to build the ultimate band in the MTV 'Making The Band', Sean Combs better known as Puff Daddy or P. Diddy has one of the biggest influences in the music industry. Amassing a net worth of $740 million dollars throughout his long career, one of the few things that he has left to do is watch over his six kids, all of whom are trying to break into the entertainment industry in their own way. Among his kids, his youngest son in particular has been continuously following his footsteps. So who is this new rising star of the family? Let us find out more about Christian Casey Combs.
His Early Life
Christian Combs was born on April 1, 1998 in New York City, USA. His parents Sean Combs and Kimberly Porter were in an on and off relationship from 1994 to 2007. Christian spent much of his early childhood in New York before moving to Los Angeles in Middle School. In May 2016, Christian graduated from Sierra Canyon high school. Both of his parents and his brother Quincy were present at his graduation ceremony.
His Siblings: D'Lila Star, Jessie James, Justin, Chance, and Quincy
Christian Comb has a pretty big family. He has biological twin sisters, D'Lila Star and Jessie James who were born in 2006. He also has an older half brother, Justin who was born in 1993 from his father's relationship with designer Misa Hylton Brim. Justin was the first person in the family to graduate from college when he graduated from UCLA in 2016. He also has a younger half-sister Chance who was born five months before the birth of the twins as a product of P. Diddy's brief relationship with Sarah Chapman.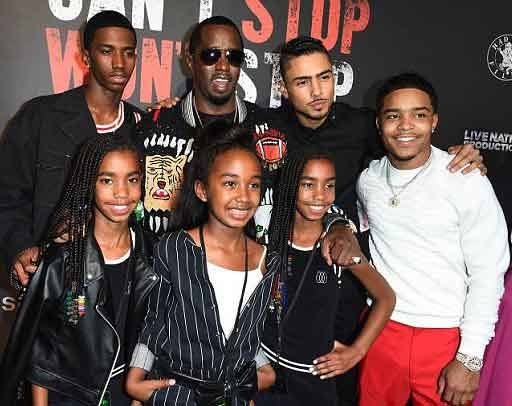 Apart from them, Christian also shares an older half brother from her mother's side. His older brother Quincy was born in 1991 from his mother's previous relationship with singer and producer Al.B.Sure. Quincy was adopted and raised by Diddy later on.
Three Different Names: King Combs, Christian Combs, and C3
Christian Combs has 3 different names that he goes by; Christian Combs, King Combs and C3. For his family and closed ones, he is probably just Christian. As a musician, Christian is more known as King Combs while C3 which stems from his initials is something that he describes as his personal self with his friends and stuff. His social media accounts all use his most known alias 'King Combs'.
His Extravagant 'Sweet Sixteen' Birthday Party
P. Diddy is known to throw some really lavish birthday parties for his children. It was pretty clear to the entire world when he appeared in MTV's 'My Sweet Sixteen' to throw both of his two older kids Justin and Quincy one of the fanciest birthday parties ever. With this, everyone was waiting for what Diddy had planned for Christian's Sweet Sixteen Party. And when the time came, he did not disappoint.
No less than a royalty, Christian Combs celebrated his sweet sixteen with an extravagant birthday party which was themed as 'I am King'. The party had many celebrity guests including Zendaya, Selena Gomez, Sofia Richie, Willow Smith, Kylie Jenner and many more. The party was entertained by performances from Kendrick Lamar, Meek Mill and French Montana. His father also gifted him his very first car, a $300,000 Maybach.
Bad Boy Record Deal
If there is anyone in the Combs clan who is very likely to take up the legacy of P. Diddy, it would be Christian. Not only does he look like the mini version of his father, he shares the same passion for music as well. His father probably saw the potential his son had which is why on his 18th birthday, he offered Christian a record deal in his label Bad Boy Entertainment. With them, he has released multiple records with his notable ones being "Love You Better", "Naughty", "Eyes On C" and "Surf".
When asked what Bad Boy meant for him, he answered, "Bad Boy, that's my life. That's the legacy I was born into. I always took pride in that. I've always been a Bad Boy for life. I want to take the legacy to the next level and make a name for myself."
He debuted as a Model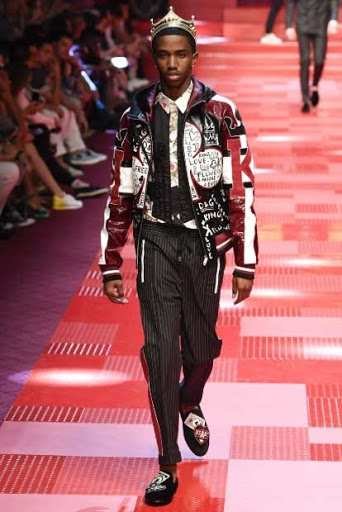 In 2017, long before choosing the path of a musical artist, Christian Combs debuted as a runway model during Milan Fashion Week in June and September for Dolce & Gabbana's SS 2018 Menswear, and Sera show. He walked for two of their shows in Milan alongside other Millenials such as Ella Richards (daughter of Keith Richards), Tuki Brando, (youngest son Marlon Brando), and Roberto Rossellini (son of Isabelle Rossellini). He has also modeled for Tommy Hilfiger and Cavalli campaigns. Most recently he has appeared at the Paris Fashion Week for Lanvin's Fall 2020 Menswear collection.
His Highschool sweetheart, Breah Hicks
Christian met Breah Hicks at a football game through mutual friends. When Christian was 15 and she was 14, they officially started to date each other. Ever since then the couple has been going on very strong. They have attended their school prom together. They also love to travel with each other and attend music festivals together.
His girlfriend Breah Hicks is an Instagram model with a following of 533k.
Death of His Mother Kim Porter
On November 16, 2018, Christian's mother Kim Porter unexpectedly died at the age of 47. She died from natural causes of lobar pneumonia. Upon learning about her death, the first thing that his father did was to disconnect their kids from social media so they would not find out the tragic news through that. Diddy recollected the last moment they talked before her death, he said:
"She had the flu, and she sent the kids over to my house so they wouldn't get sick."
Further, he added:
"One night I was checking on her, and she was like, 'Puffy, take care of my babies.' She actually said that to me before she died." 
The death of their mother impacted the kids in different ways but all of them remained strong and supported each other. Christian poured his feelings regarding his mother's death in his music. His album 'Cyncerely, C3' was dedicated to his mother and his song 'Heaven Sent' even has lyrics that goes:
'My moms just passed, I ain't know what to do / But I'ma keep livin' like instruction'. "When I'm in the booth I always think of her. I always just think "yo this what she always loved me doing, seeing me become a superstar." I know she's smiling down on me."
Influence of Notorious B.I.G
Notorious B.I.G also known as Biggie was a big part of Diddy's record label 'Bad Boy Entertainment'. Christian grew up listening to his music and was very influenced by him. Talking about Biggie, Christian said, "Biggie played a super big influence in my life, he fueled me to become a rapper. I always wanted to become a rapper but seeing documentaries and knowing that my family was a part of that – seeing him grow and blow up just gave me inspiration. Biggie and the whole Bad Boy legacy. I'm so happy to be a part of it." His song 'Birthday Suit' has a lot of Biggie vibe on it.
He Once danced off with Rihanna
In 2017, while attending Coachella, Christian partied with a lot of celebrities. He also happened to have a dance off with Rihanna when one of the hits of the year 'Mask Off' from Future started playing.
Extravagant Gifts
Giving extravagant gifts to each other runs in the whole Combs family. Well it is no surprise considering how much money they have. Christian has been on both the ends of receiving as well as giving really fancy gifts. We all know how lavish his birthday parties and gifts really are. On Christian's 21st birthday, his dad gifted him a gold jet ski.
On his father's 50th birthday, Christian gave him a large portrait of their faces side by side that highlighted the uncanny resemblance the father and son duo have. The art piece was made up of 100,000 stones. Upon seeing the present, his father shouted out from across the table, "That's me and you baby boy, that's me and you!"
He was in the studio with Pop Smoke before his murder
On February 19, 2020, American rapper Pop Smoke was murdered during a house invasion in California after being shot multiple times. Only a day before his murder, he was collaborating with King Combs in his studio. Christian revealed this in his now deleted instagram post captioning "Was just with you last night Bro! smh!! RIP RIP".
Making the Band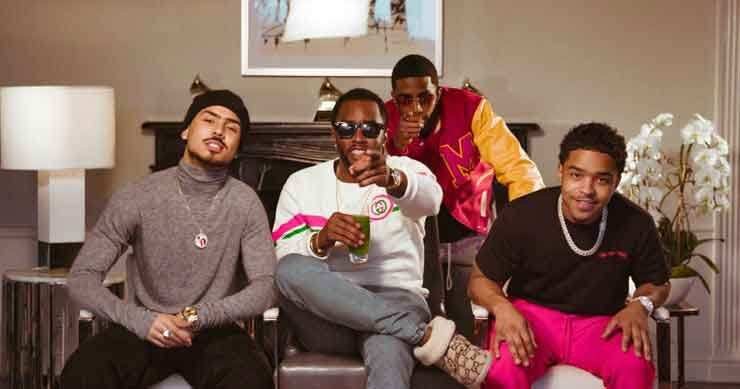 In early 2020, there were plans for Diddy's 'Making The Band' to make a comeback in MTV. For the show that revolves around finding talented singers to form an ultimate group, Diddy had decided to bring in his three sons Quincy, Justin and Christian to help him with the judging process. Casting for the show had started in late February but due to the Coronavirus outbreak, the show has been put on indefinite hold with all the auditions being scrapped off. The future of the show is still unclear.