Before he was making us believe in love with "Barrie" or even racing our heartbeats with charismatic "Captain Jack Sparrow," Johnny Depp was a simple boy who married briefly to arguably the love of his life, Lori Anne Allison. Six years older than Depp, Lori married him when he was just 20. Although they are no longer together, the one-time lovers never fail to show support for each other. Even during Depp's long-run domestic violence allegations by Amber Heard, Lori was one of the few persons to defend her ex-husband.
"He isn't capable of hurting anyone," Lori said, going as far as calling Depp a "soft person with a kind heart." Lori even helped Depp ignite his career when he introduced him to Nicolas Cage which landed him a role in "Nightmare On Elm Street."And, fast forward to over 70 movies after, Depp has transformed from a teen heartthrob to a veteran actor with a number of accolades to his name. But the woman that started the first step for him has slipped under the radar.
What is Lori Anne Allison up to these days? Here is what we know about the woman who to this date keeps the name Depp in her initials with pride.
| Quick Facts About Lori Anne Allison | |
| --- | --- |
| Date of Birth | 6th September 1957 |
| Famous as | Ex-wife of Johnny Depp |
| Occupation | Producer, Make-up Artist and entrepreneur |
| Nationality | American |
| Sun Sign | Virgo |
| Height | 5 ft 7 inches |
| Religion | Christianity |
| Relationship Status | Divorced |
| Ex-Partner | Johnny Depp (December 24, 1983, to March 1 198) |
| Net Worth | Around USD 2 million |
Lori Allison's Early Life & Passion for Makeup
Lori Anne Allison was born on September 6, 1957, in Miami Beach, Florida. According to Miami Herald, she went to Treasure Island Elementary School and Nautilus Middle School. She then moved to Miami Beach Senior High for a brief period later to transfer to Abbott, a private school in Miami Beach.
In her website, Lori Anne Allison (Depp), revealed how she was into makeup from an early age.
"When I was about eight years old, I started to cut the hair off my dolls and draw make-up on them with pens, Lori said. This really pissed my mother off because we were fairly poor, and the dolls were a luxury."
At the age of 11, Lori could confidently draw a sketch of a human face on paper and would often use that as a canvas for her makeup practices. But working on a paper or a doll can only take you so far. What she needed was a hands-on experience in her interest. She got that opportunity when she was 13.
In her website's about us page she explains how visiting a makeup boutique on Collins Avenue Miami gave her a clear indication of how professional makeup should look. There she learned the essentials of enhancing one's true beauty through makeup without overpowering the facial features. 
At the age of 16, Lori started experimenting with her designs on herself. She revealed that when all the kids of her age wanted to be doctors or lawyers, she had rainbow streaks on her hair, shaved her eyebrows and had different clothing styles. This was the 70s so it was obvious that she was considered a freak.
Allison was a nomad. She would literally move to places frequently to pursue her art. At the age of 19, she went to New York where she was exposed to talented people that pushed her to her limits.
"I lived at The Chelsea Hotel during the "infamous Sid and Nancy days." It was a mecca of diversity and artistry. It was, to say the least, epically educational," said Lori talking about her experience.
How Johnny Depp met Lori Anne Allison
Before working his magic in movies, Depp was killing souls with his local rock band "The Kids." The band was a mild sensation in South Florida during the 80s. In pursuit of greater success, they moved to Los Angeles only to fail miserably. However, their guitarist and backup vocalist in Depp did make it big through his acting chaps. It was reportedly one of these concerts that connected Lori and Johnny together.
They got married on December 20, 1983. Johnny Depp was only 20 years old at the time of their marriage. This was probably the early sign that this marriage wouldn't last long. And just after two years of marriage, they filed for divorce in 1985 citing irreconcilable differences. They finally got divorced on May 7, 1986. The couple doesn't share any children among them.
Many believed that there was infidelity involved from Depp's side. Many reports claimed that Depp was allegedly involved with co-star Sherilyn Fenn with whom he got engaged not long after his first divorce. But the ex-lovers deny these rumours and still, this date remains as good friends.
Lori's First Love was Music, Make up was a Second Fiddle
Even though Lori was passionate about makeup, she did not think that she would make a career out of it. As a matter of fact, she was very much into music and wanted to pursue a career in it.
"At fourteen, my biggest influences were musicians, groupies, models, drag queens, and actors and actresses. I have David Bowie and his remarkable chameleon-ship to thank for pointing me in a direction that allowed me to explore a less traditional future," She revealed.
She had initially dreamt of being a record producer. So she moved to Los Angeles in the 1980s to explore the music industry. She started making new friends in the industry who would later help her to have the right footing there.
But her dream of becoming a record producer was cut short after a tragic incident in a target shooting caused her to be partially deaf in her left ear.
Changing Passion into Profession
After the incident that left her with one injured ear, Lori was down and devastated. She had come a long way to only see her dreams get shattered. But she didn't give up. Instead, she decided to change her career path. She went back to her roots and started to consider trying to work as a makeup artist.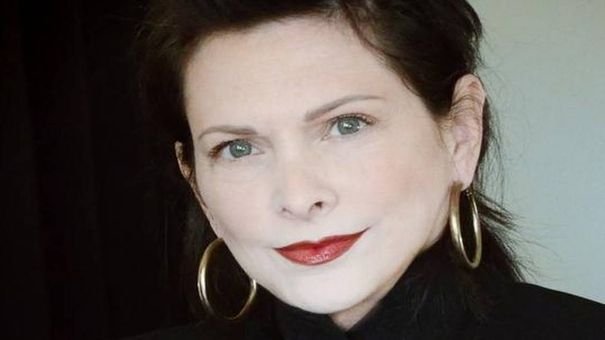 Initially, she started doing makeup for up-and-coming photographers which kept the wheel moving. She then got an agent from a high-profile artists agency in Los Angeles that kept the flow of gigs floated.
This is the time when her friends from the industry became her biggest supporters. Apparently, her musician friend Adam Ant and actress Christina Applegate helped her navigate through the makeup field. Christina even gifted her with a professional makeup kit and introduced her to her first job in TV. Adam, on the other hand, helped her get jobs in a film and play. 
Soon after her work started to do the talking for her. She landed the role of makeup artist in a number of movies. She was first credited for her makeup job in the 1992 film 'Sunset Heat'. She then went to work in multiple films and TV series such as 'Acting on Impulse', 'Cyber Bandits', 'Venus Rising', 'Rule of Three', 'Matters of Consequences', 'Stand Up to Cancer', 'Supreme Court of Comedy' and many more.
Lori also started her small business with the launch of her own lip gloss line called 'Serendeppity Lip Glosses' in 2015. You can buy her products online too from her website serendeppity.com. Well, didn't she get creative with her brand's name?
She named various colours of her makeup line on the basis of characters from her favourite movies or people she looks up to. When it comes to make up she likes to be real. She doesn't shy away from making bold statements like, "Glitters are for children." Well, she has definitely transformed the way adults can use glitter in their make-up arsenal.
Apart from her makeup business, she also owned a small cupcake business called D' Cups. Besides, she is also a writer who has written a piece of flash fiction named 'For Sale: Baby Shoes, Never Worn.' The book published in a fiction anthology included collected stories from 85 writers in 13 countries from around the globe.
She absolutely "HATES" Donald Trump
If you have been following Lori's tweets, you can have an idea of what I'm talking about. I mean she holds a huge grudge to her core against President Trump. Her Twitter feed is filled with anti-trump tweets and re-tweets.
At one instance she went as far as calling Trump, "you F$$$ing bloated moron " and admitted to the fact that she wanted to punch him. Here is a sneak peek of what we meant.
Her Personal Life
Lori has been focusing on building her career and often works with high-profile people and celebrities. She reportedly lives in a lavish house in Los Angeles that cost no less than $150,000. She is also known to be a dog lover and owns a pooch named Matty. She has helped her sister Suzanne Allison in writing the book 'Gimme Shelter' about dogs published in 2016.
She has a private Instagram account that she uses to boost both her social as well as professional life too. Her Instagram account has 652 followers and 794 posts.
As for her net worth, it is estimated to be somewhere around 2 million US dollars. She also got around 7 million US dollars as a divorce settlement.
Speaking Out in Support of her Ex-husband
Even though Lori and Johnny did not have a happy ending but their mutual affection and support for each other still remain to date. We all know that Johnny Depp is embroiled in a domestic violence case with his ex-wife Amber Heard. In all of this, Lori came to the defense of her ex-husband claiming that he had never been violent with her and she could not even imagine a soft guy like him would even hurt anyone.