Technology has come a far way in terms of the medical field. Nowadays we hear a lot of terms like surrogacy or IVF (In Vitro Fertilization) which has broadened the opportunities for people who desire to have children but couldn't through conventional ways. The discussion surrounding the alternative means of pregnancy has also relatively increased these days and some of its credit goes to celebrities too.
Many celebrities have come forward and discussed these different methods of having children creating hope for future parents too. One such celebrity is Hollywood Legend Robert De Niro who had twins through IVF and was delivered by a surrogate mother. So how have the twins grow up to be? Let us try and find out a little about one of the twins, Julian Henry De Niro.
Julian's Parents' Robert and Toukie were Never Married
Hollywood legend actor Robert De Niro has had his fair share of relationships during his life. After splitting up with his first wife, actress Diahnne Abbott in 1988, he started going out with model turned actress Toukie Smith apparently the same year. The couple was together with each other for almost eight years before breaking up in 1996. They never got married during their time together but did share a set of twins.
Even though both of them were surrounded by the media, Toukie wanted to live in a peaceful and private environment which is why there is not much information regarding her relationship with De Niro or their children.
Toukie and Robert Gave Birth to Julian via IVF
Celebrities and their lives are always a fascination for a lot of people. But no matter how much the media tries to dig through their personal lives, we may never completely know them. While now social media and advancements in technology have helped the news sharing process much easier, back in the day, it was much more complicated. Some celebrities enjoy every bit of their fame and are okay with the attention they are receiving, some like to keep their private matters, well private. Robert De Niro and his ex-girlfriend Toukie Smith took their private lives very seriously which is why the news regarding them having kids via an IVF came as a surprise to many.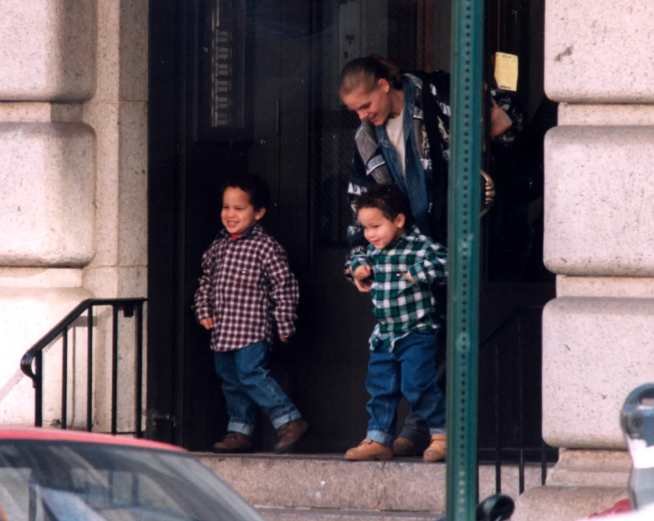 We do not know the details regarding why the couple chose to have a baby by In Vitro Fertilization, but perhaps both of them tried to conceive through conventional ways but failed to get the desired result. Whatever their reasons were, the couple welcomed twin sons Julian and Aaron De Niro on October 20, 1995, in the USA. The children were delivered by a surrogate mother whose details are still unknown.
From their childhood, Julian and his twin brother Aaron were always kept away from the public eye. The kids were only one year old when their parents called it quits. While their mother Toukie raised them, their relationship with their father was also very sound. But after the separation, it became even harder for the media to know more about the lives of the twins.
Julian Has Three Siblings & Two Half-Siblings
Julian is part of a big family. He has an older brother, Raphael who used to previously work as an actor but soon found himself working in real estate. Julian also has an older sister, Drena who also tried her hand in acting, modelling and now works as a fashion consultant. While Raphael is Julian's half-brother from their father's first marriage, Drena is his adopted sister who was the daughter of Robert's wife from her previous marriage.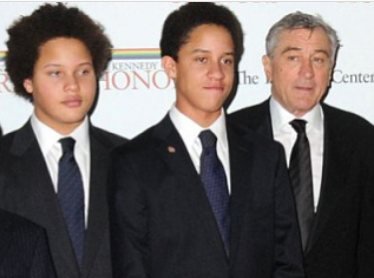 Julian also has another twin brother, Aaron Kendrick De Niro who is in the same level of mystery as his twin.
With Robert De Niro marrying actress Grace Hightower after separating from his mother, Julian went on to share two more half-siblings over the years. Julian's younger brother Elliot was born in 1998 and his younger sister, Helen was born in 2011. Like Julian and Aaron, Helen too was conceived via a surrogate mother.
Julian is yet to Commence His Career
As of now, he has not started his career path. At his age, both of his parents already had a couple of years of experience in their relative careers. He also does not seem to be interested in pursuing the same career as his parents.
Julian Lives a Low-key Life
Since his childhood, Julian has been a very private person. The only time anyone would see him was when he accompanied his father to film premieres or award ceremonies. He is not active on any social media as well. He was also photographed attending his mother's birthday party.
Since Julian is not actively involved in any jobs, it is hard to estimate his net worth. His actor father, Robert De Niro, on the other hand, has a net worth of 550 million US dollars as of 2020.