Known for his deep soothing voice and wide range of roles, Morgan Freeman has captured success beyond imagination. Whether it's his career that spans over five-decade or it's his production company "Revelations Entertainment," the man has conquered it all. But the one department he has failed miserably is his personal life. Freeman has been married twice and both ended rather sadly.
We would love our heroes to live long and lead happy life. But the reality is quite obscure. After ending his relationship with his then-wife Jeanette Adair Bradshaw, Morgan quickly found comfort under the arms of Myrna Colley-Lee. Costume designer by profession, Myrna and Morgan formed a formidable relationship. The couple married in 1984 but unfortunately had to call it quits in 2010. So after 26 years of marriage, Morgan was hopelessly single.
But what about his wife Myrna Colley-Lee? How did she cope with getting heartbroken at the age of 69? Well, she is an accomplished costume designer so there is that part of her life that will always be with her. And there are her kids from adoption and Morgan's previous marriage whom she adores like crazy. But never the less, when stories swirl about infidelity and alcohol abuse, it could be demanding for anyone. And, Myrna was no exception. But how did it all start?
Here we unravel the mystery behind Myrna and Morgan's relationship.
| Quick Facts | |
| --- | --- |
| Famous as | The ex-Spouse of Morgan Freeman |
| Age | 80 years |
| Born | January 1, 1942 |
| Zodiac | Aquarius |
| Height | 5 ft 5 inches |
| Place of Birth | New York, United States of America |
| Relationship Status | Divorced |
| Ex-Spouse | Morgan Freeman |
| Granddaughter | E'dena Hines |
| Profession | Theater Producer and Costume designer |
Myrna Colley-Lee is Passionate about the Arts
Myrna isn't your average "Joe". She is an academician with Bachelor's degree in Fine Arts. On top of that, she also has a Master's degree in Scenic and Costume Design. So, it's obvious that she has a soft spot for the arts. She is a rigorous art enthusiast. And has filled her house with various forms of art collection. Her collections showcase her knowledge and love for various genres and cultures.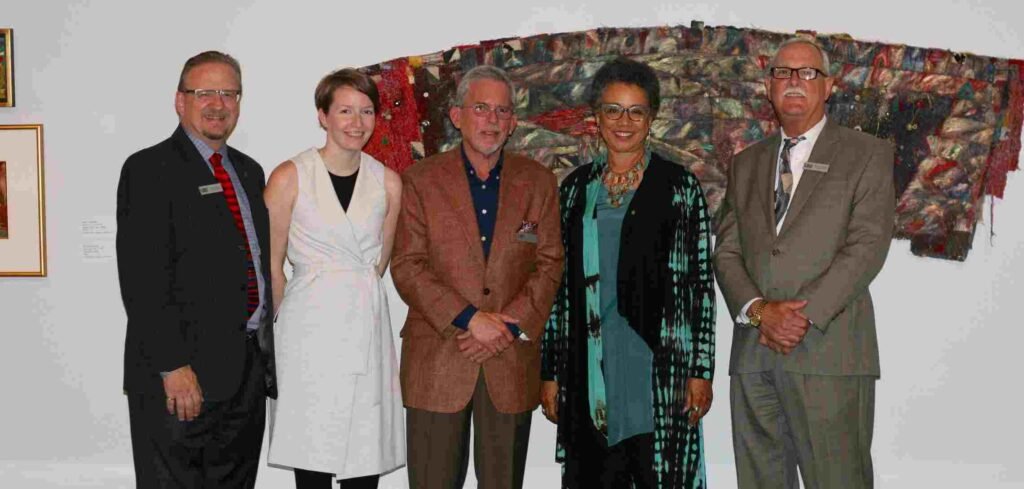 She has been a member of various boards that seek to preserve the arts. Throughout her career, she became a member of the National Museum of Women in the Arts, Washington D.C., and the Black Theatre Network, St. Louis, Mo. And so on. Moreover, as a faculty or staff member, she served in various areas like Smith College, Northampton, Mass., the Kennedy Center American College Theater Festival, Washington D.C., and the Design and Management Institute of the National Arts Consortium, New York. In 2017, Myrna helped organize an art gallery named "Reflections" that tapped into the life of Afro-Americans. She once served as a commissioner for the Mississippi Arts Commission.
Myrna has Designed

Costumes

for Various Theaters and Movies
Myrna has been actively designing costumes since the 1960s. She was one of the leading designers in the "Black Theater Movement." Some of her recent works are All My Sons and Guess Who's Coming to Dinner (St. Louis Repertory Theatre) and Two Trains Running (Geva Theatre Center)
With specialization in Costume and backing from one of the biggest stars out there in Hollywood, getting a breakthrough in movies was a breeze. Her costumes were notably worn in movies such as 'Relatively and Wedding Band: A Love/Hate Story in Black and White', 'The Piano Lesson', 'Forest City' and 'August Wilson's play, Radio Golf.' As a woman with a big heart and a love for art, she hosts various art shows through donations. One of which is put on exhibition in the John Grisham Room housed by Theatre MSU in the Department of Communication. In 2014, she hosted one of her biggest exhibitions "A Theatre of Color: Costume Design for the Black Theatre" at Detroit's Charles H. Wright Museum. This exhibition had her extensive line of over 200 costume designs, renderings and collages.
Apart from costume designs, she has also worked as an art director and set designer. Just like her ex-husband she is also involved in philanthropic works.
She made a Short Appearance in 60 minutes
While many have witnessed her artistic prowess, there are few who know about her acting chops. In a running prime-time show, "60 minutes," she appeared in an episode named "The Bridge to Gretna." It's hard to believe it was her first stint in acting because if you ask me she performed her role pretty convincingly.
The marriage that Lasted 26 Years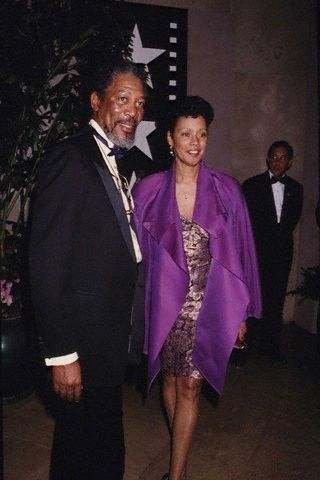 While most of their personal life is under the sea, various sources claim that Myrna and Morgan met for the first time through their mutual friend. Being in a similar industry perhaps helps as well.
Started out as just good friends, and the duo quickly started dating. They tied their knot on 16th June 1984, in a closed ceremony. During their marriage, Myrna was still developing her career as a film costume designer and Morgan was kind of a big star. Due to their respective careers, they also decided to live in Tallahatchie County in Northern Mississippi.
Myrna has Four Kids but not a Single One with Morgan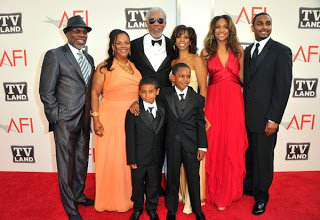 It's astonishing that Morgan and Myrna never had kids during their 26 years of marriage. But it wasn't like they weren't blessed with kids. As we know, Morgan was married before Myrna, so he adopted Deena, his firstborn with Jeanette. They also adopted a baby girl and named her Morgana Freeman. Further, they also raised two kids: Alfonso Rene Freeman (born on September 13, 1959) with Loletha Adkins, and Saifoulaye (born in 1960).
Myrna was particularly close with step-granddaughter E'dena Hines, daughter of Deena Adair. Among all these kids, the eldest one, Alfonso Freeman has appeared in over 25 movies including classics like "Shawshank Redemption". The other three kids have been rather private.
Three Years of Long and Messy Divorce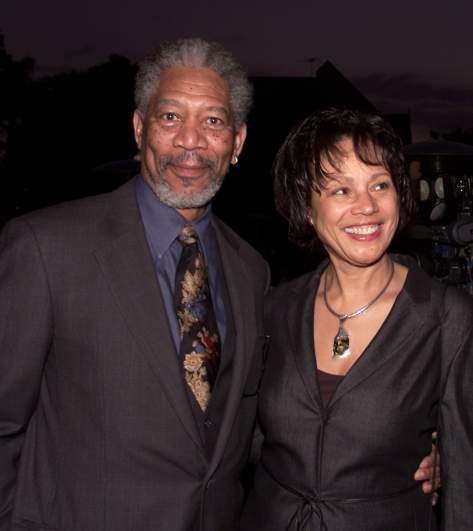 In 2007 when the news about Myrna and Morgan being separated floated around, it sent shockwaves to the industry. For many, they were this perfect couple who were together thick and thin. They had four beautiful kids and a successful career of their own. But as we say grass is always greener on the other side. The problems seemed so evident after the news came out. And, after the settlements, the divorce was finalized on September 15, 2010.
It was one of the most expensive divorces in the history of Hollywood. Myrna is estimated to have received a whopping $400 million, $7 million worth of Villa in the British Virgin Islands, and a few undisclosed assets.
After the hearing, Kay Farese Turner, the defence lawyer of Myrna Colley-Lee said,"Both parties were relieved and pleased with the terms of the settlement." She also stated that her client would remain in Mississippi, as she is active in the Charleston area schools and their arts programs.
William R. Wright, a representative of Freeman told the media, "It was done without a trial and everyone is glad it's over."
Morgan and Myrna Lost their only adopted kid 'E'dena Hines'
Morgan and Myrna faced a tragic moment when her granddaughter E'dena Hines left Freeman's family on August 16, 2015. She was the daughter of Deena Adair, the adopted of Morgan and Jeanette Adair Bradshaw. Later, she was adopted by Morgan and Myrna Colley-Lee. E'dena was just 33 years old when she left us. She was cruelly stabbed 25 times to death by her boyfriend Lamar Davenport on a Manhattan sidewalk. When asked about the reason behind these big cruel steps was her betrayal of him.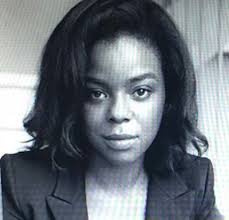 As stated earlier, he also claimed that E'dena had a sexual relationship with his grandfather Morgan. Later, Lamar was punished with 20 years of imprisonment for his crime. The shocking part was that the reason behind his murder was her betraying him. He claimed that E'dena had a sexual relationship with his grandfather Morgan. However, nobody was sure whether the surprising news was true or not, but Freeman's family, as well as Hollywood, had to lose their baby girl as well as the finest actress.
Why Myrna Filed for Divorce: The Dark Side of Morgan Freeman
While the real reason for divorce wasn't disclosed publicly, it didn't stop gossip columns from making jabs left, right, and centre at Freeman. The stories were made of thin air and they only vilified Freeman's image. Tabloids were filled with speculations about freeman's infidelity. What's more bizarre was his sexual involvement with her own stepdaughter which only made things worse. According to "National Enquirer" who first reported about the affair, Hines and Freeman had been having a secret affair for over 10 years. The image that he built was shattered in an instant. The saint-like image of our so-called celebrities mixed with infidelity added another victim in Morgan Freeman. Hines however denied the allegations saying it was untrue and done to defame their family.
To add fuel to the already burnt image, the DUI case popped up in 2008. On August 3, 2008, Demaris Meyer and Morgan Freeman got into a serious accident. Morgan was found to be under heavy influence while driving. Meyer sued Freeman for negligence. In papers, it was stated that she was demanding a sum of more than $75000. The case was later settled within themselves. After only a few weeks of the crash, representatives from Colley-Lee and Freeman told that they were getting divorced. Press even tried to frame Meyer as a house destroyer but she denied all the allegations. Also, the thing is Myrna and Morgan were already separated in 2007. So the cracks were already visible.
In May 2018, Freeman was allegedly put under the microscope by 8 women and 8 witnesses citing a "pattern of inappropriate behaviour by Freeman." Many claimed that Freeman used to pass inappropriate comments unhealthy for the workplace and constantly touched the female workers. This was one of the many series of #metoomovement that ignited the Hollywood spectrum.
So it's safe to assume that Freeman has his problem with the ladies. And to add up his alcohol problems, things might have been hard on Myrna. Was she the only one walking on a thin rope that had been holding the marriage? We will never know. But we hope she is doing fine with her life.