An ordinary girl meets the upcoming star, they talk and eventually fall in love with each other at their first meeting. This seems like the story plot of a movie. But, it's the real story of Erin Angle. The Walking Dead actor Jon Bernthal and Erin Angle are together since 2010. They are one of the iconic couples in Hollywood. Erin prominently rose to fame after she got married to him
. However, she wasn't a stranger to the fame game as she happens to be the niece of WWE wrestler Kurt Angle. Despite having a strong connection with the entertainment world, she still chooses to live a low-key life. And many fans are becoming curious to know about her, So, here's breaking some mysterious facts about the wife of Jon Bernthal.
Erin Angle's Life Before Fame
The niece of famous WWE wrestler Kurt Angle, Erin was born in 1977 in Pittsburgh, Pennsylvania, USA. Erin spent most of her early childhood days in Pennsylvania. Her father was one of the brothers among Kurt Angle's famous brothers whose identity is unknown. Her mother Cindy Abbondanza Angle has changed her relationship status in social media platforms to single. Perhaps her mother and father have parted their ways. She has four sisters and a brother namely Jackie, Kristen, Cassidy, Lea, and Mark Angle.
Growing up, she attended McMillen High School located at Murphy Road, Texas. She further went to attend the Indiana University of Pennsylvania. Erin graduated with a Nursing degree in 1988 from the university. Her educational pursuits didn't stop at this point. She went on to attend the University of Southern California in 2008. Erin completed her education with a Master's degree in Anesthesiology.
After completion of her academic journey, she is successfully working as a trauma nurse and anesthesiologist.
Erin Put her Career on Hold to Look After her Family
Erin Angle has built a commendable career in the field of medical science. She started her career in 1999 at the Georgetown University Medical Center in Washington, DC. She has then served as a nurse at the USC University Hospital and the Standford University Medical Center.
Erin's last worked at the Harbor-UCLA Medical centre as a nurse anaesthetist before meeting Jon Bernthal.
Her life has drastically changed after she met Jon. Even though she is linked to famous personalities in Hollywood, she lives a low-key life. It's unclear whether she still serves as a nurse and anesthesiologist or has put her career on hold. Perhaps she is busy looking after her family after she got married to Jon.
Erin and Jon Rekindled Their Romance after a Short Breakup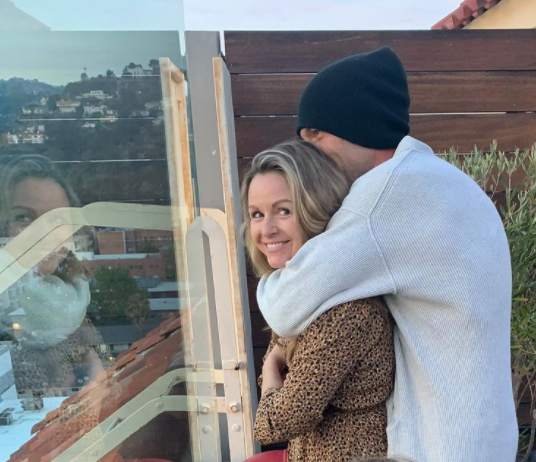 Erin and Jon commenced their relationship even before Jon was a well-known star in the industry. She met Jon in 2000 at a welcome-home party thrown for him after he returned back to Washington from Russia. The actor was smitten the moment he saw Erin and was attracted by her beauty. Jon shared his story with Men's Health and commented:
"I come over and was just rudely messing around, and I know this is the corniest thing in the world, but when I actually saw Erin, it was literally like angels were singing. I had never seen anyone so beautiful."
The duo started talking and eventually ended up dating each other thereafter. During that period Bernthal was still struggling in his career and Erin stood by his side. She was even ready to relocate to different cities. However, their relationship passed through some rocky situations because of Jin's dumbness while they were living in Los Angeles.
After that Erin took a job and moved to San Francisco, California. But, Jon never stopped to win her back. He left no stone unturned in showing his love. He would leave flowers in Erin's car but wouldn't get any reaction. However, he won his trust and love back again with the help of Willie Nelson. Jon took her to Willie Nelson's concert. Jon requested Willie to sing a song for his woman and eventually the country singer dedicated a song for her.
Since this reconciliation, they have been together without any split-up making their relationship stronger and stronger day by day.
Erin Had a Dreamy Wedding Ceremony With Boyfriend Jon Bernthal
After dating for eight years, Erin had a dream wedding with her boyfriend Jon Bernthal. The pair got hitched on September 25, 2010, in Potomac, Maryland in front of their close friends and family. The wedding was a low-key affair, unlike other celebrity weddings.
They went on to expand their family soon after they tied the knot. The duo welcomed their first child Henry in August 2011. When the news of the couple expecting the child broke in media, the media threw questions about the baby's gender revelation to Jon. But, he politely denied making any statements and stated he would do so only if Erin would give him permission to do so.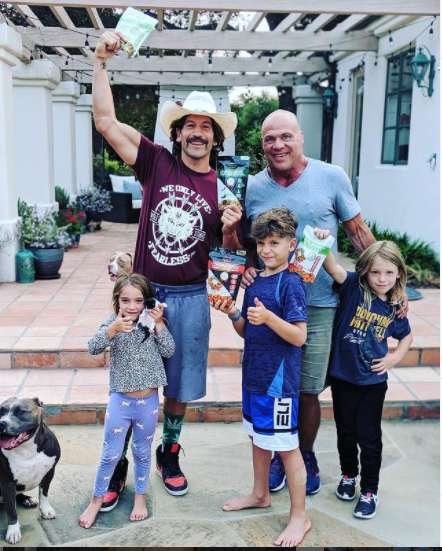 A couple of years after Henry was born, he became a big brother to a little boy named Billy Bernthal in January 2013. The duo again expanded their small family and welcome their third child Adeline in February 2015.
The family of five lives in Ojai, California as of now. Erin's husband often shares glimpses of their children on Instagram. They are captured spending a good time together and are indeed happy family goals.
Dealing with Daughter Adeline's Illness
In 2018, the youngest daughter of Erin entered into a coma for three days and had unexpected seizures. When she woke up after three days, she didn't recognize her parents and family. The moment was devastating for the whole family. But, Erin stood strong never losing hope.
Eventually, Adeline recovered from the disease. It was later discovered that she suffered from encephalitis, an inflammation of the brain tissue. Jon gave all the credits to his wife Erin for pulling the family through the ordeal. He said:
"People talk about bravery like fake macho bravery, but my wife didn't flinch. What I saw in my wife was courage and beauty unlike I'd ever seen."
How Rich is Erin Angle?
Eric Angle's net worth is still under review as she is good at hiding her details. Meanwhile, her husband has an estimated net worth of around $10 million. He contributes to the wealth from his accomplishing acting career that includes projects like The Walking Dead, The Accountant, Fury, Daredevil, The Punisher, Baby Driver, The Wolf of Wall Street, and many others.