Some say if you've got a husband who cooks, you've got it all. It's a known fact that everybody loves to eat but not everyone loves to cook. For some people cooking is a necessity and for some an enjoyable purpose in life. Being a chef means you are an artist who brings people together through your food. Even your dating app profile looks much more attractive if you are a chef. This is how our celebrity couple Iliza Shlesinger and her chef husband Noah Galuten first met. So what do we know about Noah Galuten? Let's talk about it in detail.
| Quick Facts About Noah Galuten | |
| --- | --- |
| Full Name | Noah Galuten |
| Birth Date | September 21, 1982 |
| Parents | Albhy Galuten (Father) and Nancy Lyons (Mother) |
| Place of Birth | Santa Monica, California |
| Birth Sign | Virgo |
| Height | 5 Feet 8 inches |
| Education | University of California, Los Angeles |
| Profession | Chef, Author and Host |
| Famous as | Food Blogger |
| Siblings | Jason Galuten(Brother), Gabriella Haslip (Half-Sister) |
| Relationship | Married |
| Spouse | Iliza Shlesinger (2018 to Present) |
| Instagram | @galuten |
| Twitter | @galuten |
| | |
Noah Galuten Has a Degree in Theater Arts
Noah Galuten was born on September 21, 1982, in Santa Monica, California, USA to parents Albhy Galuten and Nancy Lyons. His father, Albhy is known to be a musician and producer who had even won a Grammy award for producing. During his career, Albhy Galuten has produced 18 no. 1 single. His mother, on the other hand, worked as a landscape and garden designer. Although his parents separated from each other, Noah grew up in a loving home surrounded by Jewish culture and traditions.
Noah has a brother Jason Galuten who has followed in their father's footsteps of a career in music. He currently works at Mount Madonna Center which offers community-managed spaces for a yoga retreat, spiritual and personal development programs, and workshops. He also has a half-sister, Gabriela Haslip, from her mother's side. She was said to have attended Otis college of arts and design.
Noah Galuten attended Santa Monica High School that was located in his hometown. He then enrolled in the University of California, Los Angeles (UCLA) to study theatre arts. He graduated from college in 2004.
Noah's Career as a Playwright
Being the son of one of the most successful music producers obviously had to have some amount of influence on his career path. After graduating from UCLA, he moved to New York and tried to make his way into the playwriting scene. His lack of experience and needed connections in the right places made his road towards a successful career even more difficult. So, at the age of 25, he was broke and unemployed with hardly anything to meet his ends. To start over fresh, he then decided to move back to California.
He has an Extreme Craze for Food
Even though Noah Galuten's career as a playwright could not take off, he started thinking of other things he was passionate about. He grew up around good food and knew his way around the kitchen. Noah revealed that since he was 6 years old, he would help out his mother in the kitchen. He remembered that one of the first dishes he made as a kid was the marinara sauce. Maybe because he was influenced by his mother's cooking and the environment he grew up in, he found his safehouse and comfort in food and cooking.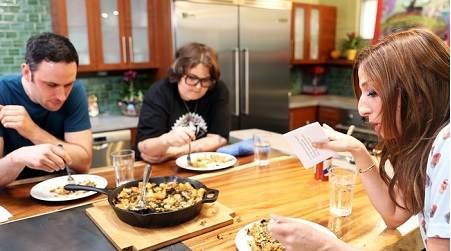 He started his very first food blog called 'Man bites World' after his then-girlfriend pitched the idea. His blog circled around the food experiences that he found travelling around different places in the USA and trying out new cuisines that originated from different parts of the world. He slowly started gaining followers who were interested in food through his blogs. Due to the success of his blog, he sincerely started thinking about taking a professional approach regarding his passion for food.
Galuten Found his Success in Food Industry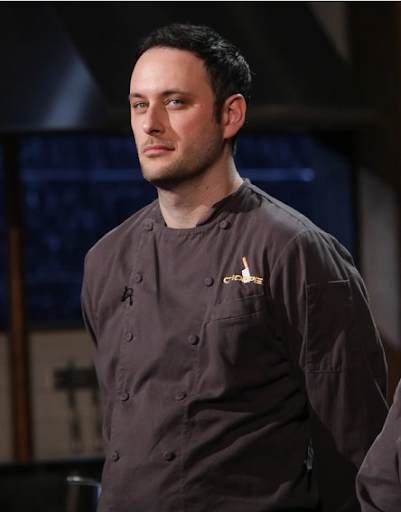 After the success of his food blog, he started to get more invested in cooking. Along the way, he also got involved in writing about food as a restaurant critic. Apparently, he has been writing for LA Weekly's 'Squid Ink' column and for Los Angeles Magazine's food news beat.
As of now, he owns and manages his own kitchen at a famous barbeque restaurant in Los Angeles. In 2015, Noah appeared on an episode of 'Fat Prince with Andy Milonakis with Brooklyn Nine-Nine star Chelsea Paretti. He was also involved with the youtube channel 'Tasted' where he hosted and uploaded various food web series and videos. The youtube channel has 406k subscribers and has stopped uploading new videos since 2017.
According to multiple sources, Noah Galuten is also working for the Golden State Restaurant Group where he oversees chef duties in outlets like Bludso's Bar & Que locations, Prime Pizza, and Cofax in Los Angeles. Apart from this, he also co-wrote one of the most anticipated cookbooks named 'On Vegetables: Modern Recipe for the Home Kitchen' with renowned chef Jeremy Fox which was published on April 17, 2017. According to IMDB, he also appeared in a TV series documentary 'Food: Fact or Fiction?' as a chef and food writer from 2018 to 2019.
His Peculiar Relationship with Iliza Shlesinger Started From an App
In July 2016, Noah Galuten and comedian Iliza Shlesinger met each other through a dating app and started conversing with each other. Not long after chatting online, they decided to meet each other and ended up becoming an official couple. After dating for less than a year, the couple got engaged. While reminiscing about the proposal, Iliza revealed that the couple had just got home from dinner and she had unbuttoned her pants to pee but was suddenly surprised with their living room full of flowers and candles. She started to cry and turned away to zip up saying that it couldn't happen with her fly-down. Their proposal was quite memorable for her.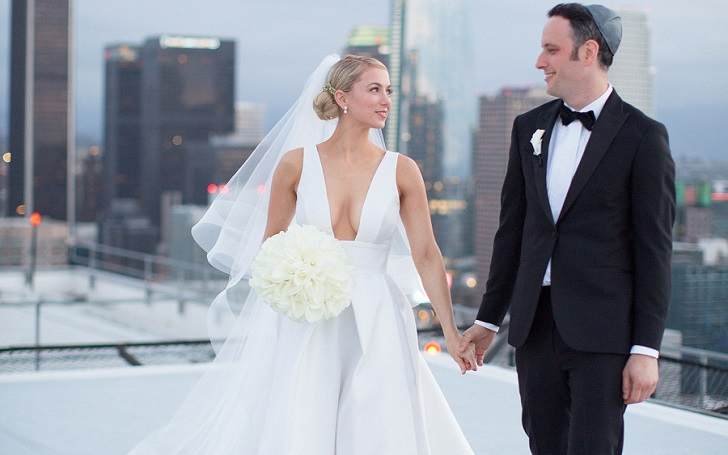 On May 12, 2018, the couple got married at the City View Penthouse and Skydeck at the South Park Center in Los Angeles. Their wedding ceremony was performed according to traditional Jewish culture. The bride wore a Monique Lhuillier gown and opted to not cover her face with her veil as she wished to watch the whole ceremony without gauze covering her vision.
Iliza's dog Blanche served as a flower girl walking down the aisle with one of Noah's groomsmen. Noah asked his close friend Chef Jeremy Fox to create the evening's menu that included a lot of dishes straight from the pages of the cookbook both of them worked on together.
A satirical glimpse of the couple's married life is going to be showcased in Iliza Shlesinger's new comedy series 'The Iliza Shlesinger Sketch Show' as Noah Gluten is set to appear in the show that would be premiering on 1st April.
Noah's Instagram Feed Shows his love for Food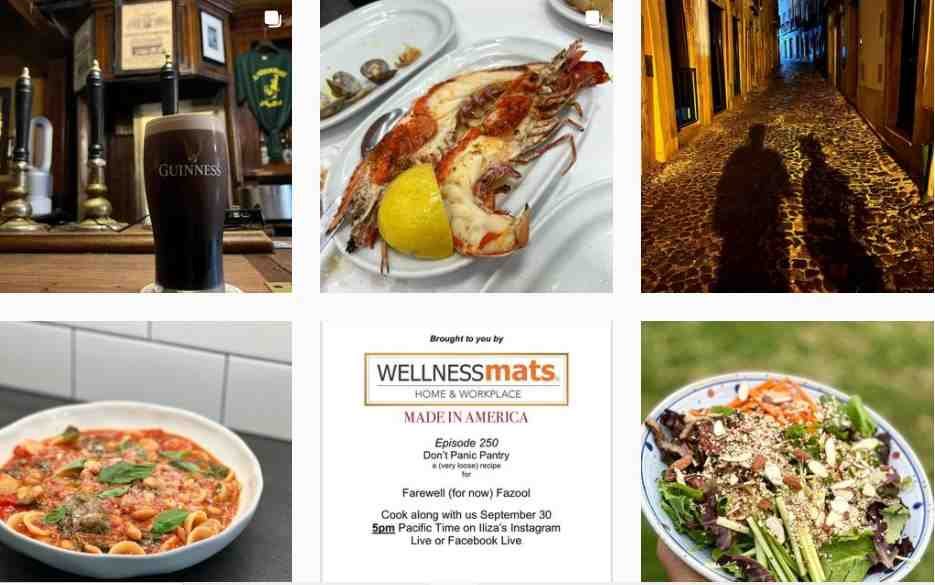 Noah Galuten since starting his career as a blogger is very invested in communicating through social media. He joined Twitter in 2008 and has around 4k followers. He also has a resounding number of 43k followers on Instagram. If you are into foodstagram, it's likely that you will get attracted to his Instagram feed.
Noah and Iliza Welcomed a Daughter on January, 2022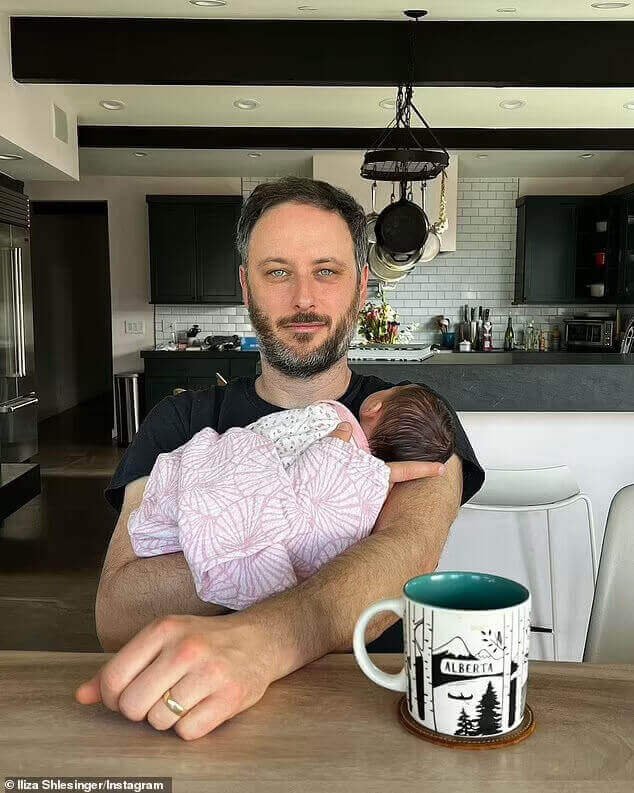 On January 13, 2022 the beautiful actress and the 40 year old chef welcomed their first daughter Sierra Mae. Talking about how the couple came up with the name, Iliza told her fans that she wanted a unique name but her husband wanted a simple one, so they decided to go with a unique name with an uncomplicated spelling. Thats's the compromise, she said.
'We live in Hollywood and she is the first person I've been excited to meet,' the comedian told People. Iliza announced her pregnancy news during her comedy show in San Antonio, Texas.
A Little About His Wife Iliza Shlesinger
Iliza Shlesinger is an American comedian born on February 22, 1983. She was the winner of NBC's Last Comic Standing in 2008. She has worked as a host of shows like Excused and TBS comedy game show Separation Anxiety. In 2017, she also hosted her own late-night talk show called Truth & Iliza on Freeform.
She gradually gained more fame after the popularity of her Netflix specials. She has a total of five Netflix specials where she mostly made jokes regarding dating, feminism, and being a woman in the 21st century. Her net worth is estimated to be more than 2 million US dollars.