Hanks family is filled with stars but there is one guy who slips under the crack and stays relatively quiet. The 24 year old Truman Hanks is the son of Rita Wilson and Tom Hanks and the youngest among the lot.
Tom hanks as we all know is a veteran actor who has seen it and done it all in the industry spanning his career of more than 4 decades. His wife Rita is no slouch as well. Rita's career as an actress and singer is as astonishing as her relationship with Hanks.
Then there is the eldest one in Colin who has earned a name for himself with performances in King Kong, Orange County, and Juman Ji. Although not as decisive as the other Hanks, Elizabeth and Chet too have been part of the industry.
While the three children Colin, Elizabeth, and Chet have been part of Hollywood, Truman remains distant from the limelight. However, we might be seeing Truman in a near future at a different role than his siblings. The junior Hanks did his internship as a production assistant in "Bad Robot."
And, we would probably see him working pretty soon. Well, what do you know, he could start his career in his father's movie just like many other celeb kids.
So what's the story of Tom Hanks and Rita Wilson's Youngest son, Truman Hanks? Here we dive into the life of Junior Hanks.
FAQ about Truman Theodore Hanks
Truman Graduated From Stanford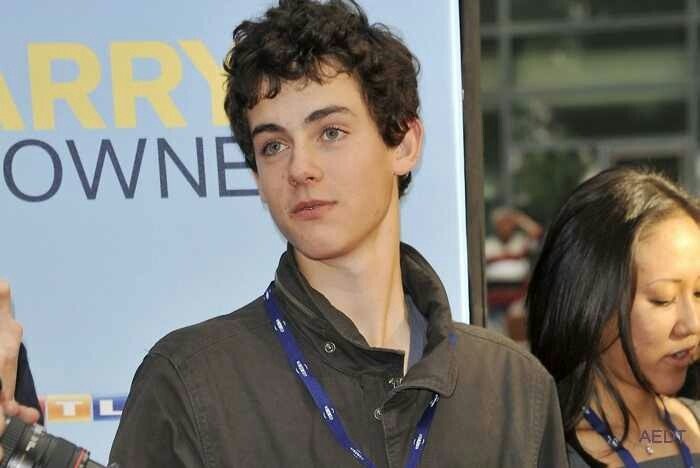 According to Truman's Facebook profile, he was born on December 26, 1995, in Pacific Palisades, California before moving to Palo Alto where he currently lives with his parents.
As per his Linkedin account, he completed his high school from The Thacher School. In 2018, he completed his bachelor with a major in mathematics from Stanford University. Looks like Truman has got the talent and brains in the family!
Truman is a Sports Junkie specially Ice Hockey
Truman loves sports. And not just any sports, he is fascinated with "Ice Hockey" and "Football (Soccer)."
Truman is supposed to be a huge fan of ice hockey ever since he was a child. He is especially a fan of team Los Angeles Kings. Occasionally, he was spotted cheering the Kings with his father Tom Hanks. He was also wearing the Los Angeles Kings Jersey which means he is more than just a casual fan. Likewise, his brother Colin is also a huge fan of LA Kings. He is also spotted attending the games of LA Kings.
When it comes to Soccer, he has few of his best clubs that he follows. Liverpool F.C. from England and Panathinaikos F.C. from Greece are few of the clubs he absolutely loves!
What Does Truman Theodore Do?
During his high school days, he joined Activision as Intern where he designed a special-edition Skylanders figurine. Later, he joined the production assistant intern group of Mythbusters and Bad Robot where he used skills like Letterpress, photography, and Adobe Illustrator for his work duties.
Likewise, following his father's footsteps, Truman has embarked on a career in the Hollywood industry as a part of the camera and electrical department. His filmography includes projects like Black Widow, Cash Truck, West Side Story, and News of the world. Moreover, he has also worked as a production assistant in the 2018 movie 'The Cloverfield Paradox' and 2019 movie Charlie's Angels.
Who Are

Truman's

Parents: Rita and Tom Hanks?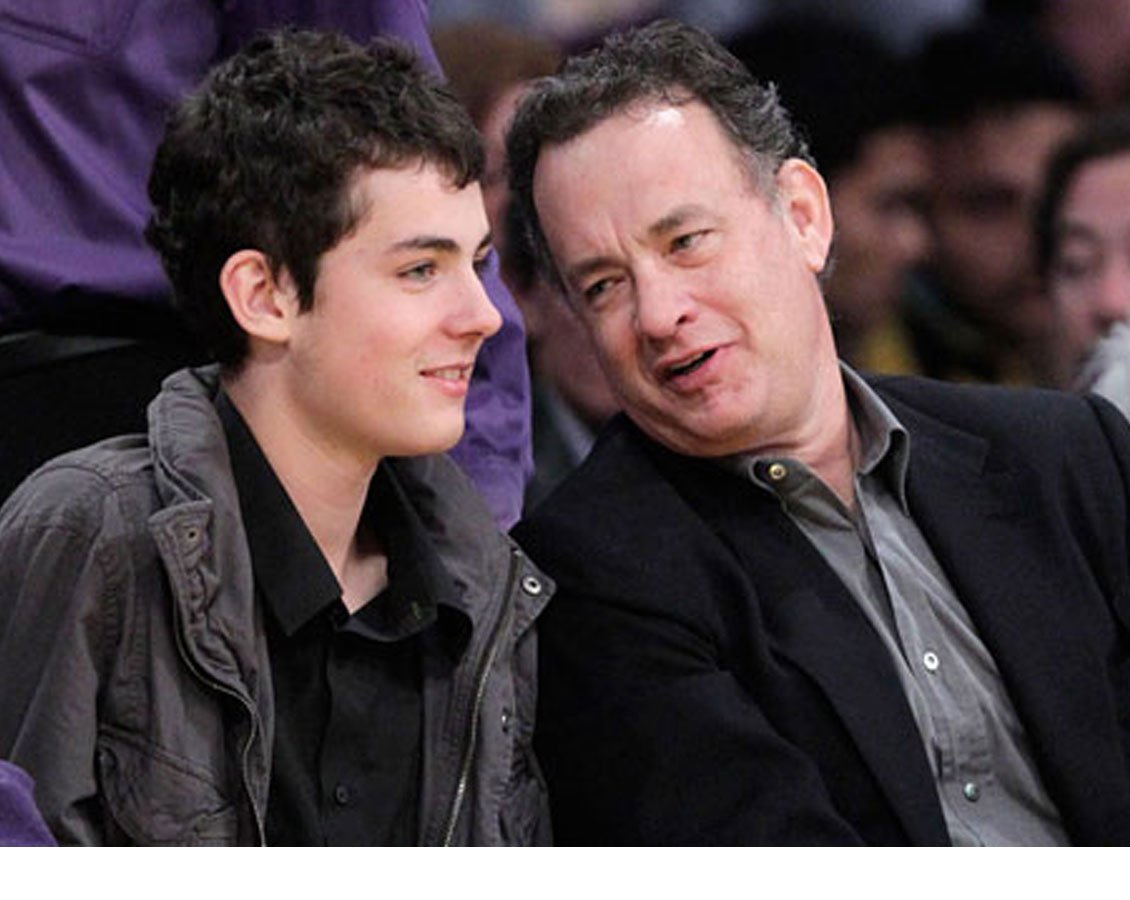 Truman is the second son of the Hollywood Legends Tom Hanks and his wife Rita Wilson. The veteran actor has been in the industry for almost four decades having started in 1979. The decorated star has a huge power-packed list of movies in his career. Whether it's his iconic role as Forest Gump in the Forest Gump movie or playing a chase duet with Leonardo in Catch Me if You Can, Hanks has never let us down with his performances.
Hanks' wife Rita, on the other hand, is a retired actress who is best known for her roles in Sleepless in Seattle and Runaway Bride. She is also credited as a singer who has released albums like Bigger Picture, AM/FM, Rita Wilson, and Halfway to Home. Rita has received a star on the Hollywood Walk of Fame in March 2019.
Rita and Tom met on the sets of ABC sitcom Bosom Buddies in the early 1980s. Even though Tom was still married to his college sweetheart Samantha Lewes, the duo felt an immediate spark. The duo only made their romance public after Tom's divorce from Samantha. After dating for years, the couple got married on April 30, 1988.
Tom and Rita have come a long way in their relationship. The duo has just celebrated their 32nd marriage anniversary after defeating coronavirus in time. Both of them were diagnosed with the virus while they were in Australia. Amid the pandemic, they were unable to celebrate their day with a bang. However, they did celebrate their anniversary. Rita took to Instagram to wish her husband a Happy Marriage Anniversary.
Truman Theodore Hanks Siblings

: Chet, Colin, and Elizabeth
Truman has three siblings, Chet, Colin, and Elizabeth. Chet is the first child of Tom and Rita. Chet Hanks doesn't have a healthy career like his father or brother. This has more to do with his drug abuse rather than lack of acting talent.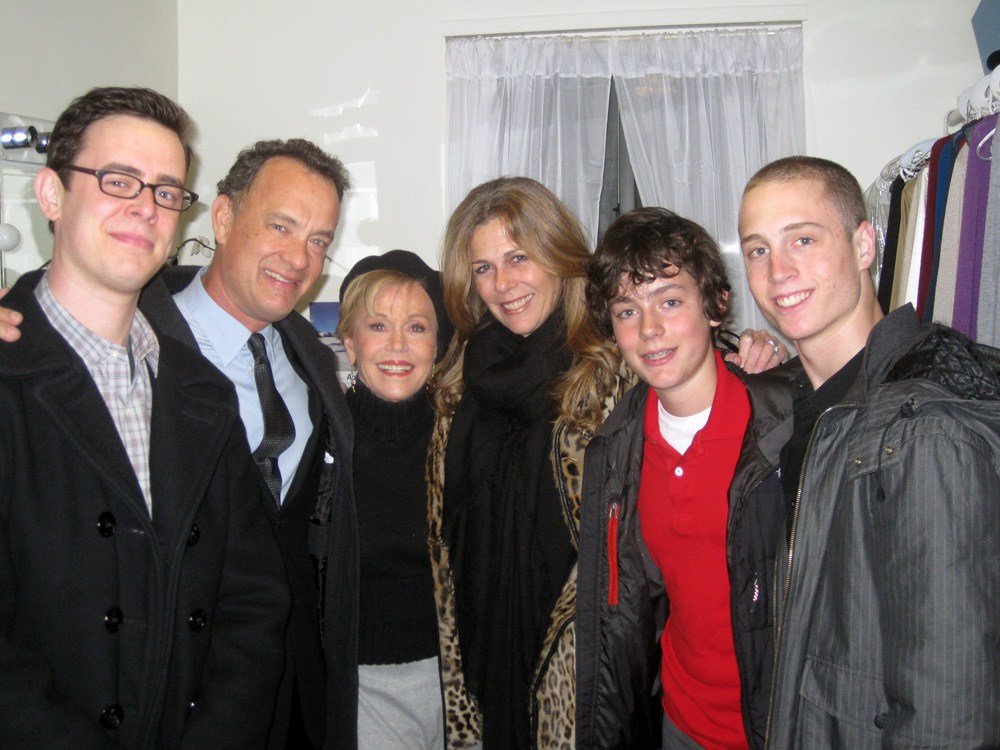 However, the star kid has been able to pull off few decent roles in movies like Project X, Larry Crowne, and Indiana Jones and the Kingdom of the Crystal Skull.
Before Rita, he was married to Samantha Lewes with whom he has two kids, Colin Hanks and Elizabeth Ann Hanks.
Colin is a competent actor who has starred in 2010's hit TV series The Good Guy. However, his notable performance comes from his role as Shawn Brumder in 2002 blockbuster, The Orange County. Just like his father, Colin too has adapted to film industry and is seeking new directions with filmmaking. In 2015, he released his first documentary, All Things Must Pass: The Rise and Fall of Tower Records which received mix reviews.
Truman's only sister Elizabeth, however, has selected the path of editor as her career. She has contributed to many editorials including Huffington Post. Although she has no connection with film line, he did get a small role alongside his father in "Forest Gump."
Being the youngest of the Hanks bloodline, Truman does get all the love from his parents and siblings. Chet along with Truman and his parents were spotted in Disneyland California Adventure in Truman's 21st birthday. The family was also captured making their presence in Golden Globe Award. Further, Colin and Elizabeth are often seen together with Truman and Chet spending quality time.