Bill Hudson is no stranger to fame since the early 1960s when he made his musical debut. The eldest of the trio band "The Hudson Brothers" has continuously made the headlines through his professional achievement as well as from tumultuous personal stories. His life has been a roller coaster ride with fascinating twists and turns. Let's explore in detail about the musician and actor Bill Hudson, who has been titled as "The Absent Father" by his own children.
Early Background
Bill Hudson was born on October 17, 1949, as William Louis Hudson in the USA. He was born to parents Willian Louis Hudson and Eleanor. He grew up in Portland, Oregon along with two younger brothers Brett and Mark Hudson. When Bill was six years old, his father left his family saying he was going out for a pack of cigarettes and never came back.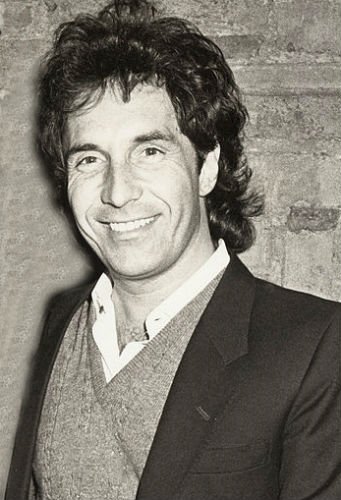 After that, the responsibility of his family was on the shoulders of her single mother. The financial condition of the family worsened. His mother had to use welfare to raise him and his two brothers. His life got harder after his father left the family. 
Career Success: Rags to Riches  
Bill Hudson started his musical career in the 1960s in association with his brothers Brett and Mark. The Hudson Brothers were equally gifted in terms of musical skills. The trio formed their band 'My Sirs' when they were a teenager. The Hudson siblings were encouraged by their mother who herself was a singer. The teen trio band went on to win several "Battles of the Band" and recorded many songs at the local recording studio. After getting fame at the local level, they renamed their band 'The Newyorkers'.
They released their first single 'When I'm Gone' in 1967. The album turned out to be a record-breaking hit. After gaining success, they went on to release two more singles namely  Mr. Kirby, and Show me the way to love in the same year. The band toured with various popular music acts like Buffalo Springfield, The Supremes, The Buckinghams, and Johnny Nash. They again changed their name to Everyday Hudson while releasing their album "Love in the World." The band again shortened their stage name to just Hudson in 1971 when they released another single "Love Nobody."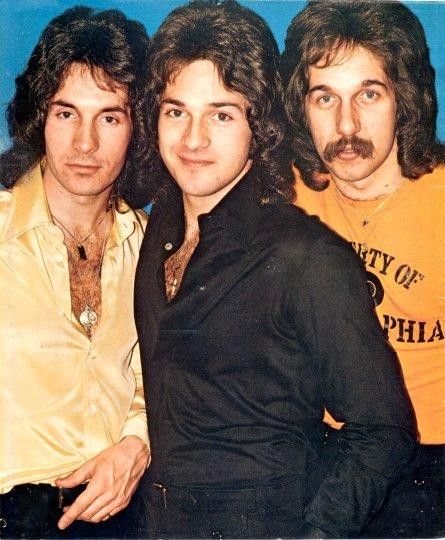 Soon after, the trio band appeared on television game show "What's My Line" in 1972 and introduced themselves as "The Hudson Brothers." They gained the attention of producer Bernie Taupin. He signed them with Elton John's record label 'The Rocket Record Company'. In 1974, the band made a guest appearance on the show Sonny & Cheer. Their stage presence was commendable which garnered the attention of CBS producers. The producer offered them their first show "The Hudson Brothers Show".
Following the success of their show, Hudson brothers became part of another show The Hudson Brothers Razzle Dazzle Show. The band continued to release many hit songs and albums like Lonely School Year, Rendezvous, Totally Out of Control, Help Wanted, So You Are A Star, Hollywood Situation, and Damn Those Kids. 
Apart from music, Hudson has tried his hands on acting. His acting credentials include movies like Kiss Meets The Phantom of the Park, The Love Boat, The Millionaire, The Love Boat, Hysterical, and Big Shots. Also, he was featured in three episodes in television series Doogie Howser, MD from 1989 to 1992. 
Beginning of Tumultuous Relationship with Goldie Hawn
Hudson and Goldie first met on a first-class flight from New York to Los Angeles in 1975. At that time both of them were already established in their field of expertise. The musician was in the band 'The Hudson Brothers' and toured with many popular bands like The Osmonds, The Monkees, and The Beach Boys. Goldie was already an Oscar-winning actress for the movie Cactus and was gaining recognition for her role in movies like  Laugh-In, There's A girl in My Soup, The Sugarland Express, and others. 
Bill shared their first meeting story and commented: 
"The attraction was instant. I invited her out to dinner that night and that was it. The sex was mindblowing. Even when everything else in the relationship turned sour, the sex was always amazing."
Apparently, Goldie conceived Bill's child during their courtship. Soon after, the duo got married on July 3, 1976, before their first child was born. 
Marriage That Was Doomed From the Start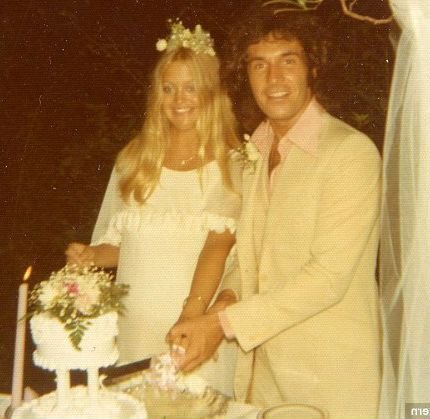 For Bill Hudson, the wedding with Hawn was a beautiful dream that changed into reality. His new bride was one of the most gorgeous and popular women on the planet. When they got married, Hawn was eight months pregnant with their first child they both longed for. According to DailyMail Uk, he recalled his perfect day and replied: 
'I was consumed with love. I didn't think life could get any better. I had just married the woman I loved and I felt like the luckiest guy on Earth."
Their romance looked surreal in the beginning. Soon after they got married, they welcomed their firstborn Oliver Hudson on September 7, 1976. At the time of birth, the baby suffered from a life-threatening condition called meconium aspiration. Bill was always beside him when Oliver spent three days in isolation. Fortunately, Oliver recovered from the condition within some time. Bill has revealed that it was one of the most terrifying moments of his life. 
The couple again welcomed their second child Kate Hudson on April 19, 1979. Soon after her birth, things started to get changed between the couple. What seemed to be the dream wedding quickly turned into Bill's nightmare. They had different views on relationships and life. Perhaps their clashing thoughts were the reason their marriage started getting under the strain.
While Bill was a one-woman type guy, Goldie was a free-spirited who didn't want to tie down. Bill wanted to have a simple married life with Hawn but Goldie wanted something different. From the very next day of their wedding,  Hudson noticed the differences between him and his newlywed wife. Regarding this, Bill told:
"Goldie was having affairs. She told me pretty much on our wedding night she wanted an open marriage, that she couldn't imagine being faithful to one man for the rest of her life."
Hudson realized many devastating flaws in Hudson's character. It seemed like they were never meant to be together. The problems between the couple started becoming visible. Moreover, Goldie was cheating on Hudson with multiple affairs. She herself confessed that she was having an affair with Shampoo co-actor Warren Beatty, and french actor Yves Renier. Besides, she even introduced Bill to her boy Swedish boyfriend Bruno. 
Apparently, Bill couldn't tolerate her behavior and cheating anymore. And, in 1980 he filed for a divorce. The divorce was finalized in March 1982. 
Allegations on Disowning his Children 
After he ended his relationship with Goldie, his children Kate and Oliver were raised by Goldie and her new partner Kurt Russel. Ever since then Oliver and Kate have been outspoken about how their biological dad has abandoned them throughout the years. But, Bill had different sides to the story.
As per Bill, the relationship between him and their children started getting bitter when Kurt came on the scene. Besides, he claims that his former wife Goldie made it hard for him to meet his children and portrayed him as a bad wolf. Goldie drove a wedge between them.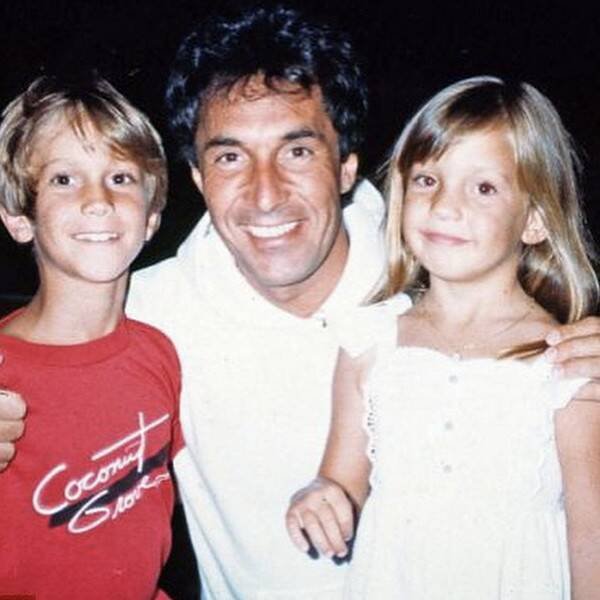 As time went by, their family feud didn't seem to end anytime soon. The relationship between Bill and his children got even colder when Oliver posted a throwback picture on Instagram in 2015 with the caption 'Happy Abandonment Day @katehudson' on the occasion of father's day. 
The post became viral on the Internet accusing Bill of being an absent father and abandoning his own children. The post disappointed the musician and in return, he stated Kate and Oliver were dead for him. The devastated father commented: 
"I had five children but I now consider myself a father of three. I no longer recognize Oliver and Kate as my own. I would ask them to stop using the Hudson name. They are no longer a part of my life. Oliver's Instagram post was a malicious, vicious, premeditated attack. He is dead to me now. As is Kate. I am mourning their loss even though they are still walking this earth."
As per his eldest son Oliver, the insensitive post resulted at the beginning of their reunion. As soon as Bill commented about them being dead for them, Oliver realized his sentiments. Oliver revealed in an interview how they met up and tried to mend the bridges after the incident. On the other hand, Kate has also revealed that she has forgiven her biological dad. 
However, it's pretty unclear whether the relationship between Bill and his two children have blossomed or not. 
Divorce Aftermath  
Bill Hudson found a new partner for him the same year his divorce with Hawn got finalized. He married actress Cindy Williams in 1982. The couple had two children Zachary Hudson and Lalania Hudson before they parted their ways in 2000. Soon after, he again started dating a girl whose identity is unknown. Bill welcomed his fifth child Emily Hudson with his long-term girlfriend. 
Net Worth 
Bill Hudson has accumulated a considerable amount of sum from his successful career as a musician and from his acting projects. As of 2020, his net worth is estimated to be around $6 million.