Love and relationships are messy and oftentimes complicated. For some making effort in their relationship works and for some letting go of each other becomes the only option. Not every couple gets their fairytale happy ending.
The same could be said about comedian and actor Craig Ferguson's love life. At present, he might be happy with his wife Megan but before her, he was involved in two serious relationships that tragically ended up in divorces. One of the women he married was Sascha Ferguson. So who is she? Let us take a look at her life before and after meeting Crag Ferguson.
Early Life: How old is Sasha?
Sascha Ferguson was born on November 15, 1970, as Sascha Gabriella Corwin. There is not much information regarding her family but she reportedly had once mentioned that her parents were hippies and gypsies.
As for her education, Sascha Ferguson is said to have attended The American School of Paris which is an international school in Saint-Cloud, France. She then enrolled at Syracuse University in New York for a bachelor's degree in Business Relations.
Career
Sascha Ferguson is the CEO of a gym named Absolute Workout Complex which is located in Los Angeles. The gym mainly focuses on pilates classes but does include different self-defense, rock climbing, circus arts, and dance classes.
Aside from the gym, Sascha Ferguson is also the co-founder and proprietor of Los Angeles SpySchool. SpySchool helps its clients to boost up their confidence through different courses that include ice climbing, abseiling, aerial arts, surfing, gymnastics, weapon training, belly dancing, erotic dancing, and many more.
Sascha Ferguson also has a credit as an actress when she got an opportunity to work in the 1999 comedy movie 'The Big Tease' starring her husband Craig Ferguson. Not much is known regarding what she used to do before her marriage.
Sascha and Craig Ferguson Wedding Bells
The relationship between Sascha Ferguson and her celebrity husband Craig was very private. We do not have any specific date regarding when and how the couple met each other for the first time. The couple reportedly tied the knot on July 18, 1998.
The couple lived in Los Angeles during their time together. Sascha used to accompany her husband to different events and ceremonies. They were blessed with their first son, Milo Hamish Ferguson in 2001. With the new addition to the family, the couple looked very happy but slowly their relationship started to face some problems. 
Sasha and Craig Divorce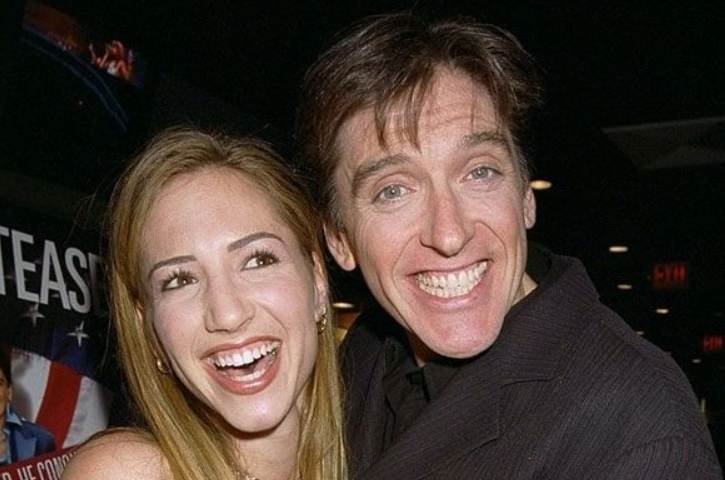 After about six years of married life, the couple finally got divorced in September 2004. The biggest concern the couple had about their separation was that over their young son who was only three at the time of divorce. Understanding how a child needs both his parents to have a normal childhood, both Sascha and Craig decided to share the custody of their son.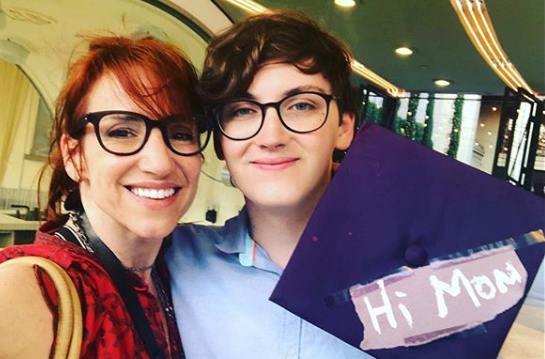 Following the divorce, Milo started living with his mother with his father having frequent visits and trying to spend as much time as he could with his son. Their son has graduated from high school and is attending the School of Visual Arts in New York to study visual arts.
Where is Sasha Ferguson Now?
While their relationship was short-lived, both Sascha and Craig made a good decision to let go of each other earlier rather than hurting each other in the long run. Her ex-husband found new love with art dealer Megan Wallace Cunningham. Sascha, on the other hand, found a different approach to moving on. She started doing yoga and traveling. Looking through her Instagram posts, we can see that she has been to places like France and India.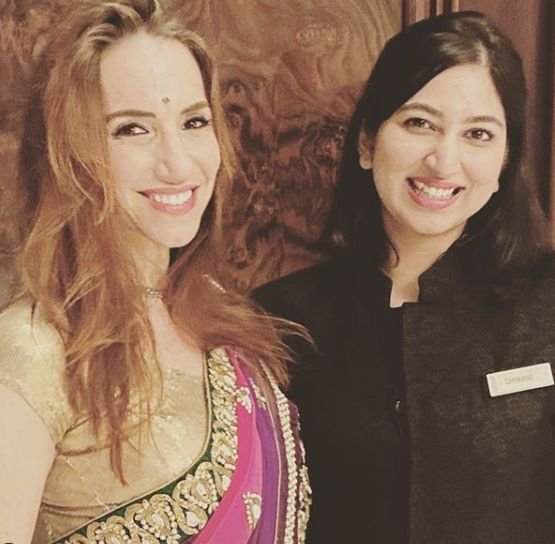 Personal Life and Net Worth
Sascha Ferguson is still quite a mystery to the media since there is hardly any information regarding her. As per her Instagram account which has more than 980 followers, we can say that she loves her son a lot, supports his work, and loves to travel. Since there are no reports regarding her divorce settlements, we don't know exactly how much she received for alimony and child support. With that being said including her alimony her net worth could be anywhere near or more than $1 million dollars.   
A Little about her Husband Craig Ferguson
Craig Ferguson is a Scottish American television host, comedian, author, and actor who was born on May 17, 1962. He started his career in the United Kingdom where he started out as a drummer for a rock band called 'Exposure'. He then slowly branched out to try comedy after his bandmate Peter Capaldi inspired him to do so. Craige slowly started getting success in comedy and even started to appear on TV as a host and comedian. He also found some success working on musicals in theatre.
After finding some success in the UK, Craig moved to the US where he was cast on 'The Drew Carey Show' as the titular character's boss. He worked on the sitcom from 1996 to 2003. He also starred in multiple movies like 'The Big Tease', 'Saving Grace' and 'I'll be there'. From 2005 to 2014, he was the host of CBS late-night talk show 'The Late Late Show With Craig Ferguson'.
He then hosted Celebrity Name Game from 2014 to 2017 for which he earned two Daytime Emmy Awards. He has also written a novel 'Between the Bridge and the River', a memoir 'American on Purpose' and another book titled 'Riding the Elephant: A Memoir of Altercation, Humiliations, Hallucinations, and Observations'. As of 2020, his total estimated net worth is $30 million dollars with an annual salary of $8.5 million dollars.