For many non-celebrity spouses, getting married to a Hollywood personnel has both positive and negative points. While you get to witness the fame associated with your partner, sometimes you also have to deal with the pressure and stress created by the unnecessary rumors aired in the tabloids. One of those non-celebrity spouses is Laura Louie who is married to award-winning actor Woody Harrelson. They have been together for more than 20 years now. This lady has stood by his side through every storm even at the cost of her own feelings. But, the story of her life has been left untold. Therefore, on this post, we will be debugging you every single detail about Laura Louie.
Laura Louie's Early Bio
Laura Louie was born in 1965 somewhere in the United States of America. While there is little to zero information available related to Louie's early background, her physical appearance suggests that she is Asian. Nothing much is known about her family, parents, education, siblings, and many more. These chapters of her life need to be covered and we will soon update them as soon as we dig them out.
Career Breakthrough
Though Laura has been largely known by her relationship with actor Woody Harrelson, she has gone to achieve some achievements on her own. After she completed her schooling, she served as an assistant on movie and television production sets. She has worked on the sets of American sitcom Cheers. The sitcom aired on NBC from 1982 to 1993. The show was produced under the banner of Charles production in alliance with Paramount Network Television.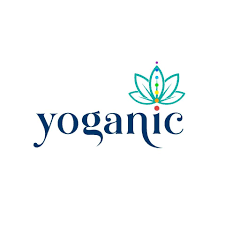 Besides, Laura is the co-founder of the company named "Yoganics." Yoganics is an organic food delivery service that largely represents her lifestyle who has a passion for green initiatives to encourage healthy living and combat global warming. Likewise, she has also launched a website along with husband Harrelson titled Voice Yourself in 2001. It focuses on promoting healthy living through the preservation of nature and ongoing green. They believe in helping friends, not organizations that are monopolizing the food industry. The website's bio reads:
"It's about constructive, positive actions doing the talking- in the pursuit of securing a sustainable future for all. Be the change you wish to see the World."
Laura Louie has disappeared from the sets and is working as an activist after her marriage with Woody.
Marriage with Woody Harrelson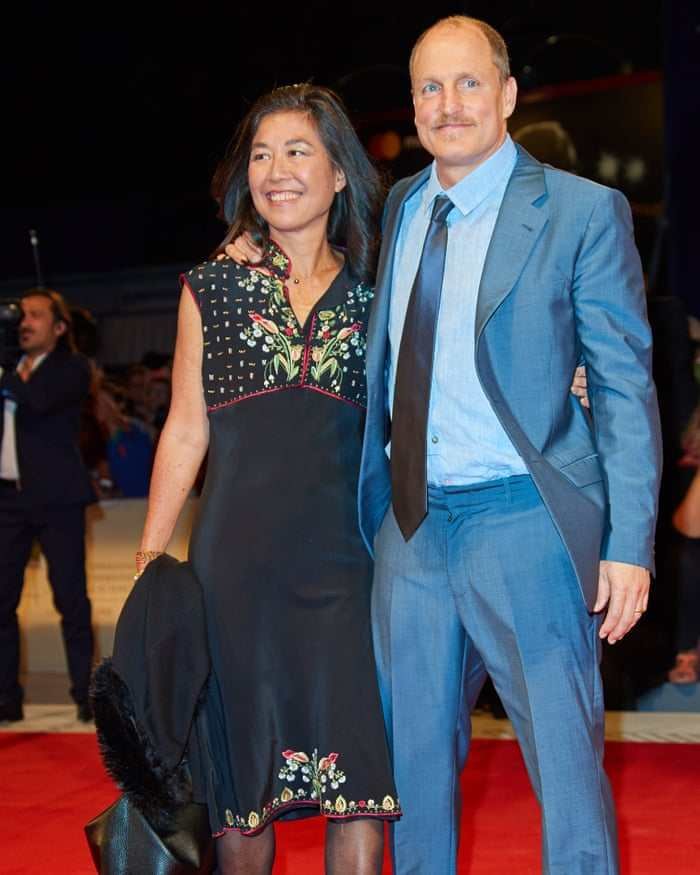 Laura crossed her husband's path for the first time on the sets of American sitcom Cheers. At that time, she worked as an assistant for Woody. Before dating Harrelson, she worked as Woody's assistant for a couple of years. After that, they felt the spark between them and commenced a romantic relationship in 1989. After remaining as a boyfriend and girlfriend for about 20 years, the lovers tied the nuptial knots.
Their wedding was held on 28th December 2008 at their Maui home in a private ceremony. Among the attendants were Owen Wilson, Sean Penn, Willie Nelson, Alanis Morissette. The Canadian multi-instrumentalist and musician Alanis sang for the newly wedded couple. They kept their wedding ceremony quite simple. The total cost of the wedding was just $500. As per Woody, the least expensive things can give more satisfaction. In an exclusive interview with Wealthsimple he explained:
"I have found, the least expensive things can be the most personally rewarding, Take my wedding. We didn't feel the need to shell out a ton of cash and do anything over the top. It was basically just a bunch of good friends getting together in Maui."
Further, he added:
"I paid for some food and drinks, a few hundred bucks, and that was about it. At the end of the day, it ain't about how much it costs- it's about having great people in a beautiful place and just celebrating."
Currently, the couple resides in Maui, Hawaii promoting an eco-friendly lifestyle alongside over two hundred community members. The couple's dream project is to make the world pollution-free and combat global warming. Laura has stood by Woody's side through every thick and thin and supports him in every decision he makes. Their marriage is one of the most successful marriages in Hollywood that's a couple of goal for many. They are captured together at various events along with their children who were born before they legally married each other.
Previously, Woody Harrelson was married to Nancy Simon. They got hitched on June 29, 1985, and officially ended their marriage after ten months on January 20, 1986.
Laura Louie's Kids
Before Laura and Woody got married, they had already embraced the parenthood. The couple welcomed their first baby on February 28, 1993. On that day, they were blessed with a baby daughter Deni Montana Harrelson. They again welcomed their second daughter Zoe Giordana Harrelson on September 22, 1996. Following the footstep of her dad, Zoe has commenced herself as an actress. In 2015, she shared the screen with her dad in a short movie U2: Song for Someone. Their combined performance was positively reviewed by the critics.
Further, they extended their family and were blessed with another daughter Makani Ravello Harrelson on June 3, 2006. Louie and Harrelson allude to their spawn of three girls as their "Goddess Trilogy". The actor once told:
"There is so much feminine energy around. I mean I've got three daughters, then my wife, and the nanny, and my dog is female and our two kittens are female. I feel just like drop-smack in the middle of all these amazing goddesses."
Trouble in Paradise  
Laura's relationship with Woody has passed through a storm though now everything is perfect. Everything wasn't a ray of sunshine for this legendary couple. In 2002, Louie's husband was in a scandal when he took part in a foursome with three women in London. One of those women was a reporter who got a photographer to cover the whole event. For Harrelson, this event was embarrassing though the video never got leaked.
Somehow, Laura got to know about the wild moment of her then-boyfriend even though Woody kept his mouth surprise. This incident could be a relationship ending moment for the couple. But, Laura's heart was big enough to forgive her boyfriend for the shit he did. Laura showed the utmost of compassion for Woody and forgot the entire scandal despite his dirty laundry was being aired in the media.
The duo worked out on their differences mutually and they are together ever since celebrating more than 20 anniversaries together.
Net Earnings
Laura has worked as a personal assistant to her husband for some years. As of now, she is working as an activist who runs Yoganics and a website named Voice Yourself. These are the sources of earning for Louie apart from her husband's income. As Laura lives a low key profile life, her net worth is still under review. Meanwhile, her husband Woody's net earnings are pegged at USD 65 million. He accumulates this amount mostly from his Hollywood career working in theater, television, and movies.
Social Media Outreach
Though Laura Louie is continuously on the news because of her relationship with the versatile actor Woody Harrelson, she keeps her life private. She is not available on social media platforms like Twitter, Instagram, Facebook, etc. However, her fans could witness her glance at the photos shared by her husband.