In Hollywood, there are few couples who defy the expectations of having short and unstable marriages that make us believe in soulmates and true love. Despite having a marriage lasting three decades, the marriage of Hollywood actor Mel Gibson and his ex-wife Robyn Moore Gibson, unfortunately, does not fall into that category. Their relationship was a union plagued by excessive attention from the media following Mel Gibson's success and his exploitation of alcohol consumption as a coping mechanism for the sudden intrusion into his privacy. The couple went from being considered a power couple to having one of the most expensive divorces in Hollywood.
Even though Robyn Moore Gibson would frequently accompany Mel Gibson on different events, there is still much we do not know about her. So, who really is Robyn Moore Gibson? After thirty years and seven kids later, why did Robyn Moore Gibson decide to separate from her husband? What has happened to her since then? Let us find all the answers.
Robyn's Parents Got Separated When She was Young
Robyn Moore was born on September 15, 1960, in Adelaide, Australia to parents Stephen Vincent Moore and Barbara Mognaz. She spent most of her early life in Australia and even completed her schooling there. She has two younger siblings, Guy and Hedda Moore. After some time her parents got divorced and her father went on to marry three other women. From her father's other marriages, Robyn shares two half-sisters, Charlotte and Sophie Moore.
Her Father Stephen is a Well-known Actor in Hollywood
Robyn's father, Stephen Vincent Moore was an English actor who is mainly known for his work on British Television from the mid-1970s to 2016. For the cult-classic radio show 'A Hitchhiker's Guide to Galaxy' he created the role of Marvin the Paranoid Android which he later on reprised for the 1981 TV adaption of the sci-fi comedy series. He had also appeared in one of the episodes of Doctor Who as Silurian Eldane in the period of Matt Smith as the doctor.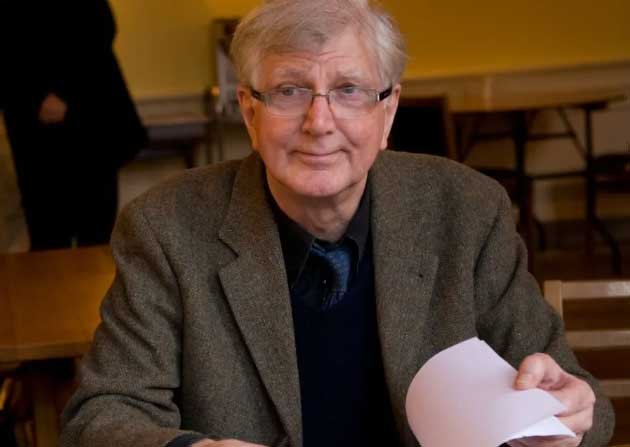 Most people also remember him as Abednego Twite in Black Hearts in Battersea (1995-1996), Arthur in The Queen's Nose (1995-2001), Chief Constable Mike Bishop in Merseybeat (2001-2002) and George Mole in The Growing Pains of Adrian Mole (1987) and The secret diary of Adrian Mole Aged 13 ¾ (1985). While he certainly is known for his TV appearances, he also has some acclaimed movie credits like A Bridge Too Far (1975) and The Boat that Rocked (2009). He has also been nominated for a Tony award for his role as Parolles in Shakespeare's 'All's Well That Ends Well'.
She Was Working as a Dental Nurse When she met Mel Gibson
In 1977, Robyn Moore and her future husband met in Adelaide when they became housemates. During that time, Mel Gibson was an up-and-coming stage actor working with the South Australian Theater Company while Robyn was working as a dental nurse. As a film actor, Gibson was relatively unknown however he had just finished working on what would be one of his iconic movies 'Mad Max'.
The apartment the two of them shared had a $30 per week rent. Because they were in such close proximity, the two ended up falling in love and started to date each other.
Robyn and Mel Gibson Were Married for 30 years
After dating for a couple of years, Robyn Moore and Mel Gibson tied the knot on June 7, 1980. The couple did not wait to extend their family. In the same year the couple got married, they welcomed their first child, a baby girl, Hannah to the world. The couple went on to have six more children; Christian and Edward born in 1982, William born in 1985, Louis born in 1988, Milo born in 1990 and Thomas born in 1999.
During the period when their family was extended, Mel Gibson had also peaked in his Hollywood career with the success of movies like the Mad Max franchise, Lethal Weapon series, Braveheart and The Patriot. Through all of this, It was his wife Robyn who was there to see Mel's initial struggles and his eventual rise to success.
She Too Tried Her Luck in Acting
Maybe it was the inspiration from her father's work or the artistry she saw in her husband's work but Robyn Moore Gibson also dabbled in the entertainment industry. She has appeared in TV series like Poirot (1991), Resnick; Lonely Hearts (1992), The Bill (1995-2001), EastEnders (2004-2005) and many more. Just like her father, she is also said to have done some voice-acting jobs on televisions and cartoons. Apart from this, she was also a part of many radio shows and even started hosting her own show called 'How Green was my Cactus' in 1986. The same show now is considered one of the longest-running political satire radio shows in Australia.
Their seemingly perfect marriage was not All that perfect
For a long time, many thought that the marriage between actor Mel Gibson and his wife Robyn Moore Gibson was perfect. However, like every other couple, they too had their share of trials and errors. During his 2002 interview with the Evening Standard, Mel opened up about his imperfect marriage.
"The whole relationship thing is tough, anytime. I've been married for 22 years and people don't go that far these days. It doesn't happen. You are going to get ups and downs and you are going to get days when you really want to strangle each other. That is just going to happen. Every time that happens and you go through a dry spell, and in 22 years that happens a lot. When you come out the other side, you're just so much better at it."
The reason behind Robyn's Divorce from Mel
While the couple had tried to solve many of their differences throughout their relationship, unfortunately, the couple still could not move on from some glaring problems like Mel's alcohol addiction. After his streak of successful movies in the 1980s, Mel Gibson was catapulted to Hollywood stardom which came with a lot of media attention and loss of privacy all of which the actor handled very poorly.
According to Standard, the actor first started drinking to cope with the loss of privacy and pressure that came with his stardom. This drinking habit even brought problems to his work. His wife Robyn reportedly even threatened to leave him if he did not get his drinking under control. In 1991, he joined Alcoholics Anonymous and gradually started to get better.
Whereas their relationship grew seemingly better, the underlying issues still existed. And in 2006, the couple decided to call it quits. This news came out after the actor had previously been arrested for driving under influence and making anti-semitic comments to the police at the scene.
Robyn and Mel Gibson's Divorce was one of the Most Expensive Divorces
To say the divorce between Mel Gibson and his wife Robyn Moore was costly would be an understatement as their divorce settlements would go on to be the talk of the industry for a while. After separating from Gibson in 2006, Robyn filed for divorce on April 13, 2009, citing irreconcilable differences. She sought spousal support, attorney's fees and joint custody of their youngest son Thomas, who at that time was still a minor.
One of the reasons for Robyn to file the papers was a series of published photographs of Mel embracing the Russian songwriter and pianist Oksana Grigorieva. While Robyn and her husband Mel had been separated for three years at that time, the news definitely helped her come to her final decision to legally separate from the actor.
On December 23, 2011, Robyn Moore Gibson and Mel Gibson finalized their divorce. The court ordered Gibson to pay over $425 million to his ex-wife as a divorce settlement. Since the couple did not have any prenuptial agreements and California, is a community property state, Robyn was entitled to everything the couple owned during the course of their marriage.
In addition, she would also receive some of his film residual income as she is entitled to half of his future earnings for the rest of his life. This divorce settlement is considered one of the most expensive cases in Hollywood history.
What is She doing now: Post-Life Divorce?
Following her divorce from Mel, she has decided to step back from all the media attention. She is living a laid-back life, reportedly teaching aerobics and practising pilates and yoga. As of recently in 2020, it was reported that Robyn Moore Gibson is now a homeowner for another house. This house that is described as a 'clifftop compound' is Robyn's third Malibu house.
As for her personal life, we have not heard about any new man in her life. Her ex-husband on the other hand had a relationship with Oksana Grigorieva with whom he also shares a daughter, Lucia. Since 2014, Mel has been in a relationship with former equestrian vaulter and writer Rosalind Ross with whom he shares a son, Lars Gerard.
Their Children are All Grown-ups now
All seven of Robyn and Mel Gibson's children have grown up to be wonderful people. The couple's eldest, Hannah worked as a makeup artist and in 2006, married guitarist, singer and songwriter Kenny Wayne Shepherd. Together they have six children.
Among their twins, Christian works as a camera operator in films and tv. While the other twin Edward has opted for much private life, he does however own a custom wood furniture company called Natural Edge. Like Edward, the couple's fourth child William also prefers to keep a low-profile life. He is married to Stephanie Nur who is an actress.
The couple's fifth child Louis is a writer and director. He made his directorial debut with Happy Hunting in 2017. In 2022, he co-wrote and directed Manifest West with his girlfriend Annet Mahendru in the starring role.
Their second youngest son Milo Gibson has decided to follow in his father's footsteps in the acting industry. He has worked on movies Hacksaw Ridge', 'Gangster Land', 'Breaking and Exiting', 'The Outpost' and many more. He is also going to appear in the film 'Manifest West' directed by his older brother Louis. Milo is currently dating Katrina Brodsky who is an Instagram model and an entrepreneur.
The couple's youngest son, Thomas who was born in 1999 is said to have graduated from college in 2017. However, there is very little information regarding what his future endeavours are.
Robyn took a stand against her ex-husband's Domestic Violence Accusations
In 2010, Robyn's ex-husband Mel Gibson was accused of committing domestic violence against his then-partner Oksana Grigorieva. Throughout this, she stood up for him and even publicly defended him in front of the Los Angeles Judge. She said:
"Mel never engaged in any physical abuse of any kind towards me before, during or after our marriage. Mel was a wonderful and loving father."
Apparently, she spoke out because she did not want unnecessary speculations regarding what went down in her family and had to step up in order to protect her children.
Even though Robyn and Mel have been separated for a long time and have a messy divorce, they still manage to be civil with one another and do things that need to be done for the safety of their family.